Timberland PRO Series Hyperion XL Safety Toe Work Boots
Safety Boots Built for Inside & Outside Comfort
Timberland PRO Hyperion 6-Inch WP Safety Toe Boot
Manufacturer:
Timberland PRO
Model number:
Hyperion 6-Inch WP Safety Toe Boot
Price:
$175
For as long as I can remember contractors and construction PRO's have had very little choice in work boots styles.  Timberland PRO has recently been breaking that mold with lots of great new offerings for men and women in the construction trades. Their new Timberland PRO Hyperion XL Safety Toe Work Boots offer a great new option for improved comfort and productivity!
Features of the Timberland PRO Hyperion XL Safety Toe Work Boots
Premium leather upper with waterproof membrane for abrasion resistance and dry feet
Timberland PRO® rubber "double toe" and Ever-Guard™ leather backstay for increased abrasion resistance and durability
Alloy safety toe shaped on TiTAN® XL last for lightweight protection and a generous fit
Lightweight molded EVA midsole for athletic performance
Mesh lining with Agion® antimicrobial treatment for odor control and comfortable feet
Thermal plastic urethane (TPU) instep overlays for improved fit and support
Fiberglass shank for structural support
Vibram® outsole for durability and traction
New, dual-density Dynamic Anti-Fatigue Technology absorbs shock and returns energy at key zones of the foot while providing enhanced moisture management for all-day comfort
All Day Comfort In The Office & On The Jobsite
My job as a project manager and superintendent for a large construction company keeps me moving back and forth from my office to the jobsite multiple times each day. I go from spending hours walking around on gravel and sand, to sitting at a desk, and to climbing roofs to inspect the crews work. Having comfortable, safe boots that I can wear day after day at work is so important to me.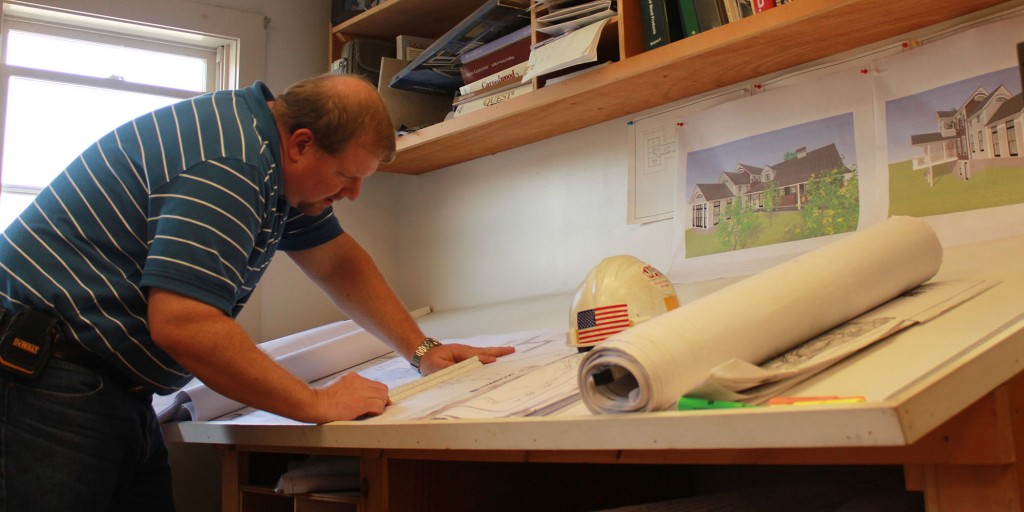 Over the years I've gone back and forth between traditional work boots and hiking boots, trying to find the balance between comfort and safety. Older traditional work boots were always stiff and uncomfortable, while more comfortable hiking boots just were not durable or safe. However, after wearing the Timberland PRO Series Hyperion XL Safety Work Boots for the last month I'm happy to say I've finally found a comfortable PRO grade work boot that combines comfort and safety features into a full blown work boot.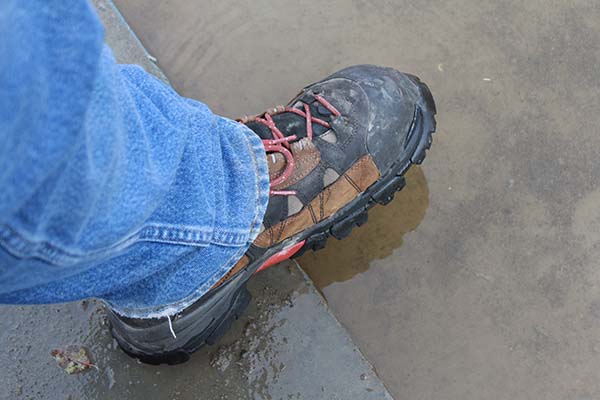 The dual-density Dynamic Anti-Fatigue Technology that Timberland PRO uses in these boots makes them feel much more comfortable than traditional steel toe boots. The XL safety toe box offers a larger toe box which ultimately makes these safety toe boots feel like boots with no safety toe at all!
Safety – Without Giving up Comfort
One part of my job that I don't enjoy is dealing with safety regulations. Unfortunately we live in a time when safety is a huge topic. Regulations from OSHA and other State Agencies often require workers to have boots with safety toes. I'm currently overseeing the construction of a commercial building which will become a laboratory at a waster water treatment facility.  Being a public works project funded by Federal dollars there's all kinds of safety regulations in place including boots with toe protection.
In the past I always dreaded safety toe boots because they were uncomfortable. I found old style safety boots would pinch my toes and front foot area when I bent over. However, the Timberland PRO Hyperion XL Safety Toe work boots are so comfortable I don't even know they are work boots even though I know they have a safety toe!
The safety toe on these boots is made from a light weight alloy making them much lighter than traditional steel toe safety boots. The safety toe uses an XL (larger than normal) alloy toe cap which provides plenty of room (more so than traditional steel toe safety boots) for toes. These two features combine to make the boots very comfortable.
Ultimately these boots feel better because they use lots of great technology in the work boots. The boots are very light (weight of some sneakers) which means far less fatigue for the user, and they use lots of great materials like the outsole and and contoured tongue. When you combine those aspects into one product you've got the recipe for success.
The Decision Is Easy
One of the things I've learned over the years is to buy great quality tools that help me be more productive, safer, and more profitable. Buying boots should be no different especially when you consider the amount of time you spend in them. Once you've tried on a pair of Timberland PRO Hyperion XL Safety Work Boots the decision to buy them will be very easy.
After wearing these boots on and off the job for the last month I can tell you they are the most comfortable work boots I've ever worn. Check them out at your local Timberland retail location or on their web page.
About the author
Disclosure
Product reviews on this site contain our opinion of a product or service. We will always strive for objectivity and transparency in our reviews. Our goal is to provide readers with honest, objective information based on our own experiences. We never have and never will accept payment in exchange for a positive review. Many of the products that we review are provided to us for free by a manufacturer or retailer. In some cases, we also have advertising or affiliate relationships with manufacturers and retailers of products and services we review. For additional information please visit our additional disclosure policies.