STAFDA Annual Convention and Trade Show 2013
STAFDA Annual Convention and Trade Show 2013
The Speciality Tool and Fastener Division Association (STAFDA) held their annual convention and trade show, where hundreds of vendors get a chance to showcase their newest products, offer generous terms to distributors, and often give consumers, distributors, and journalists a sneak peak of upcoming innovations.
Here at Tool Box Buzz we had the opportunity to see Diablo's lastest blade technology in addition to checking out the hundreds of booths at the trade show, here we'll give you the highlights of the things we found most notable at this year's show!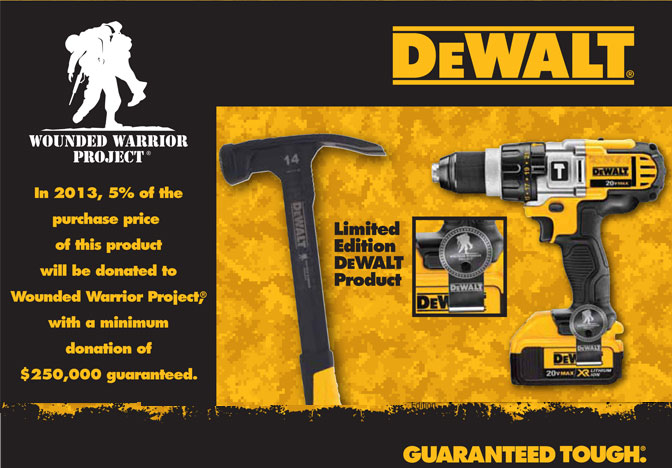 DEWALT Wounded Warrior Project Line
The good folks at DEWALT have pledged to donate a minimum of $250,000 to the Wounded Warrior project by pledging 5% of the purchase price of DEWALT camouflaged badged products.
With a vision of fostering the most successful, well-adjusted generation of wounded service members in our nation's history, WWP raises awareness and enlists the public's aid for the needs of injured service members; helps injured servicemen and women aid and assist each other; and provides unique, direct programs and services to meet their needs. To learn more about WWP, visit woundedwarriorproject.org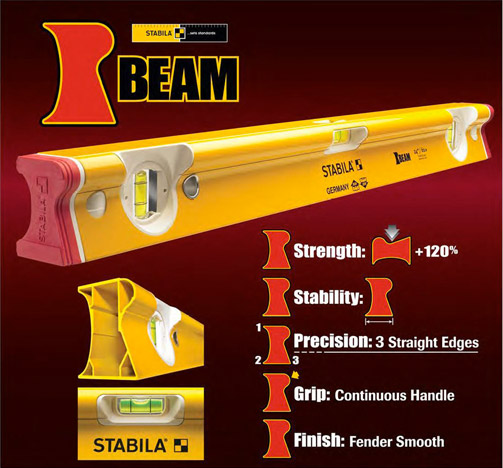 Stabila R-Beam Levels
Breaking the out of the box if you will, from the traditional rectangular shape of levels, Stabila has developed an ergonomic "R" shaped level that fits easily in your hand.
This innovative model stays upright and Stabila has raised the location of the vials on their 4 foot models to make checking for plumb much easier, which helps you avoid laying down on the ground to check plumb at the bottom of a post.
NEW Makita Cordless Circular Saw
Makita will be adding a new tool to the over 70+ tools in their 18-volt compliment of cordless tools.
It will be released in December, so we don't know much yet, except it is a 36V tool, utilizing two 18-volt battery packs and is anticipated to be with the top of the cordless circular saws on the market.
Makita is aggressively expanding their 18-volt line with new speciality tools and old favorites, that really showcase Makita as a top of line professional tool company.
Werner Ladders
At the Werner booth we were very excited to check out their D6200-3 series compact fiberglass extension ladders, which they didn't feature, but were pleasantly surprised at how many other great products they had on display.
In addition to the compact fiberglass extension ladders, great for getting the height and portability of an extension ladder in a compact package, Werner also featured a podium step ladder that had a comfortable platform at the top of the step ladder and a waist rail. I felt like I was cherry picker bucket, very secure, and very safe. Finally we got to see and lift Werner's lightweight fiberglass ladders, that reduce the weight of their fiberglass ladders by 12%, without compromising the quality and safety you expect from Werner.
NEW Fein Drill and Drivers
Fein, with over 115 years of experience making great tools and the flooding of the market of oscillating tools, featured their newest drills, impact drivers, hammer drills, and cordless impact wrenches at the trade show.
There were too many to name and each tool had its own unique qualities, but overall they were definitely built well. Perhaps not as all purpose or as well refined as other companies drill/drivers who have been competing heavily in the market, but these Fein drills will definitely find their place in plenty of tool boxes across the US and we expect the improvements to come fast and furious after this initial release.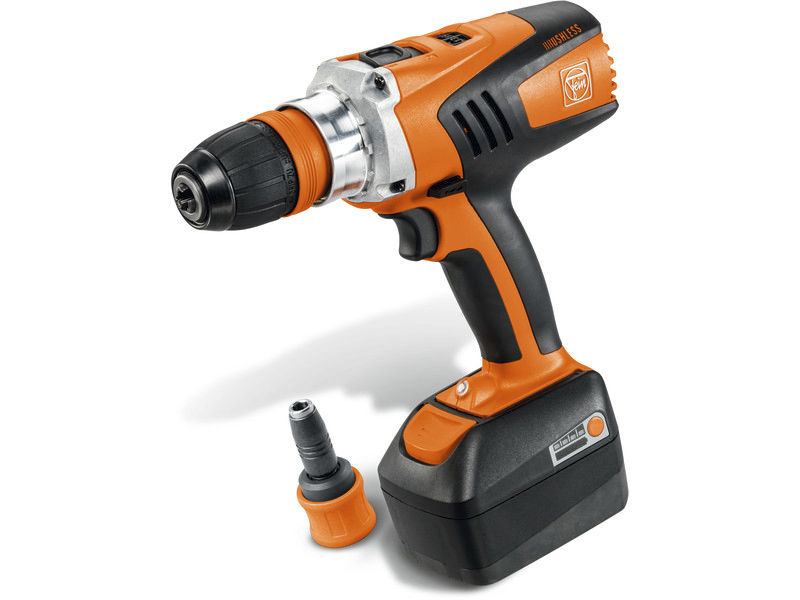 About the author
Disclosure
Product reviews on this site contain our opinion of a product or service. We will always strive for objectivity and transparency in our reviews. Our goal is to provide readers with honest, objective information based on our own experiences. We never have and never will accept payment in exchange for a positive review. Many of the products that we review are provided to us for free by a manufacturer or retailer. In some cases, we also have advertising or affiliate relationships with manufacturers and retailers of products and services we review. For additional information please visit our additional disclosure policies.