New Stihl Products For 2018
New Stihl Products For 2018
Every year at the Green Industry Expo (GIE), outdoor power equipment manufacturers show off their latest and greatest products to dealers and industry professionals. In 2016, we got a sneak peak at their battery powered systems at the first annual Stihl Summit. This year we had to wait until GIE to get updates on everything new Stihl but it was worth the wait.
New Stihl for Pros
New Stihl BR700X Backpack Blower
Coming in 2018, is the most powerful backpack blower Stihl has made to date, and it's made in America. It is a 64.8 cc engine with 34 newtons of blowing force. That translates to 901 CFM with a max air velocity of 193 mph. No question this is a serious tool meant to do serious work. Other notable features are a semi-automatic choke to reduce flooding and offer smooth, easy starting. $549.95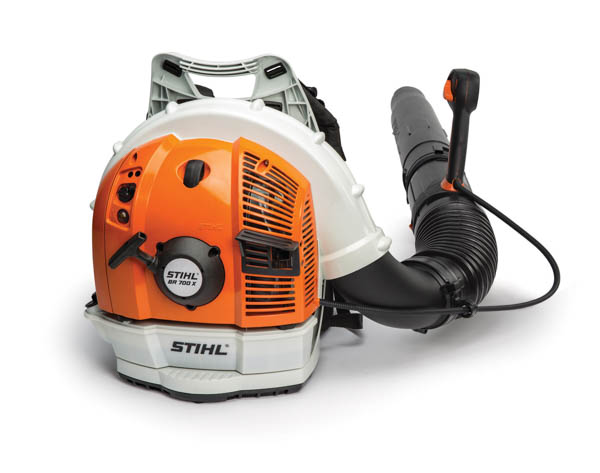 New Stihl TS 440 Cut-Off Machine
The newest Cut-off machine comes with an innovative adjustable guard and a brand new sensor-activated wheel brake. These two features paired together allow undercutting of pipes and other items to be much easier and safer. The new Stihl Quickstop wheel brake can stop a spinning blade in fractions of a second in a kickback situation. Other notable features include electronic water control and an almost maintenance free air filtration system. 14″ blade capacity and 4.4 bhp this saw is sure to be a hit with pros. $1279.95
New Stihl for Homeowners
New Stihl HSA 25 Battery Garden Sheers
This is a new lightweight, one handed trimmer for trimming ornamental grass and shrubs. It comes with two styles of blades, one grass trimmer, one hedge trimmer that can be swapped in without tools. It has a pod style battery we haven't seen before. It makes me wonder if there are any other tools in development that will use the same battery. 1.8 total pounds tool and battery with up to 110 minutes of run time. Kit price of $119.95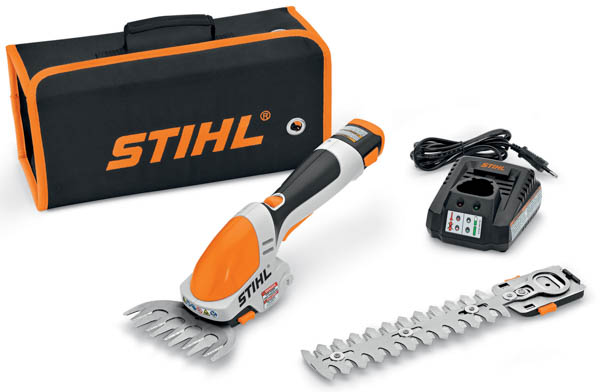 New Stihl iMow
A brand new tool to the Stihl line is coming in the form of 2 robotic battery powered mowers. A small unit (RMI 422 P) with capability up to 1/4 acre and a larger one (RMI 632 P) with capabilities up to an acre. They aren't fast though, it takes the small one up to 17 hours to mow a 1/4 acre and the large one up to 40 hours to mow an acre. The beauty of it is that they can mow on their own time, mornings, at night, when you're at work. They work off of a perimeter wire setup by the local servicing dealer. When they're low on charge, they drive back to the base station and power up. When it starts raining, they motor back to the base station and wait until it's dry and then continue on their way. If someone picks it up the blade automatically stops. Great feature if you have kids running around.
About the only concern I have is about theft. If someone steals the mower, it's locked out by a security pin and won't take a charge either. That's all well and good but a thief won't know that until the unit has already been stolen. They'll just dump it in the ditch when they find out it won't work. Something to deter them in the first place would be helpful as well. I know if I spent $1,300-2,000 on a robotic mower, I'd be watching it mow just to make sure no one walked off with it. In that regard, what good is a mower that can mow automatically if you have to guard it. Maybe the units need gps on board for theft recovery, or even a ridiculously annoying alarm.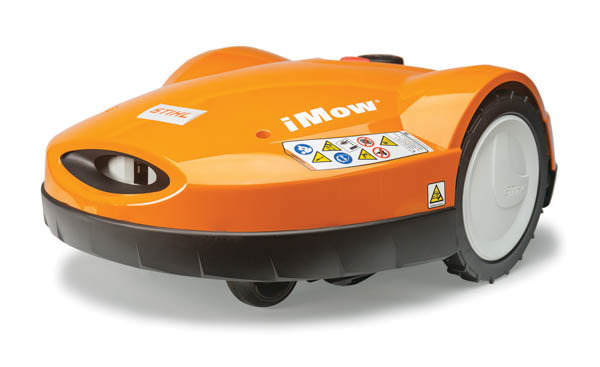 New Stihl MSA 140 C-BQ Chainsaw
Stihl has 3 battery powered chainsaws (We tested all 3!) in their Lightning Battery System currently with 2 in the AP series and 1 in the AK series. They are now introducing another saw in the AK line that uses a new AK30 (180 Wh) battery. In our Stihl FSA 56 String Trimmer Review  we used both the AK10 (60 Wh) and AK20 (120 Wh) batteries. This gives this new chainsaw a runtime of 45 minutes. That doesn't sound like much until you consider that run time is only when the chain is running. Between cuts, a cordless chainsaw is essentially off.
The saw is available as a bare tool for $269.95 or as a kit with one AK30 battery and charger for $349.95. It comes with a 12″ bar with 1/4″ picco chain. High-torque brushless motor and a quick chain adjuster means it's really easy to get a lot of work done, fast. This new saw and battery combo claims 80 percent longer run times over the MSA 120 C-BQ with the AK20 battery.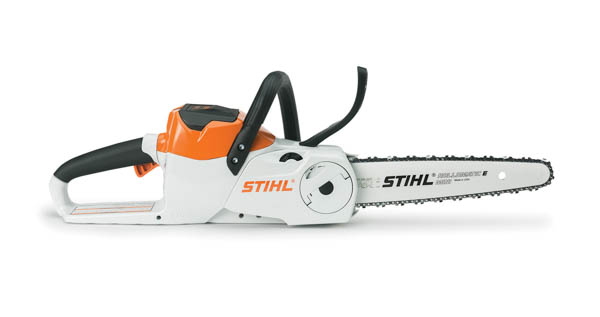 New Stihl RMA 460 Mower
Another new tool for the AK line is the RMA 460 mower. It is a 19″ wide mulching/bagging mower that automatically adjusts motor speed depending on load. This is similar to the RMA 510 we tested at the summit. It worked very well on that model and I bet it works just as well on this one. This mower is capable of mowing 2,475 sqft on the AK20 and 3,440 on the AK30. What's really great about a mower like this isn't just the fact that you don't have to worry about gas and oil, it's the quietness of the motor. You can mow while the whole neighborhood is still asleep.
Along with it's diminutive decibels, it sells for a promising price. Only $299 bare tool or $429 with the AK20 battery or $449 with the AK30. The bare tool price is nice but the AK20 battery has a $130 up charge. If you bought a BGA56 blower (at my dealer), the up charge for the same battery and charger is only $70. So the kit pricing is a little suspect and I would expect that to be lower when the product is released. At least it should be.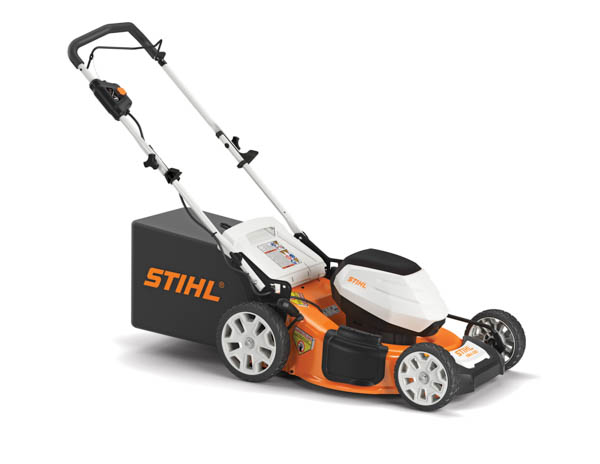 About the author
Disclosure
Product reviews on this site contain our opinion of a product or service. We will always strive for objectivity and transparency in our reviews. Our goal is to provide readers with honest, objective information based on our own experiences. We never have and never will accept payment in exchange for a positive review. Many of the products that we review are provided to us for free by a manufacturer or retailer. In some cases, we also have advertising or affiliate relationships with manufacturers and retailers of products and services we review. For additional information please visit our additional disclosure policies.