Kreg Foreman Professional-Grade Pocket-Hole Machine Preview
Professional Pocket-Holes at Affordable Price
I've been using Kreg jigs for years because they work so well and allow me to build very strong furniture / joinery in a fraction of the time more traditional joints take. The announcement recently that Kreg Tool is introducing a professional grade pocket-hole machine at an affordable price is exciting for anyone that spends time in the wood shop. Learn more below from their recent press release.
The all new Foreman from Kreg Tool Company makes high-speed pocket-hole production available to everyone by offering the features of a professional-grade pocket-hole machine at a consumer-friendly price.
Kreg Tool Company, a leading manufacturer of tools and accessories for woodworkers and do-it-yourselfers, is proud to announce the launch of the Foreman Professional-Grade Pocket-Hole Machine (Item# DB210). This innovative new machine offers the features of Kreg professional-quality machines at a consumer-friendly price, which allows users to create perfect pocket holes twice as fast as using a standard pocket-hole jig—with half the effort.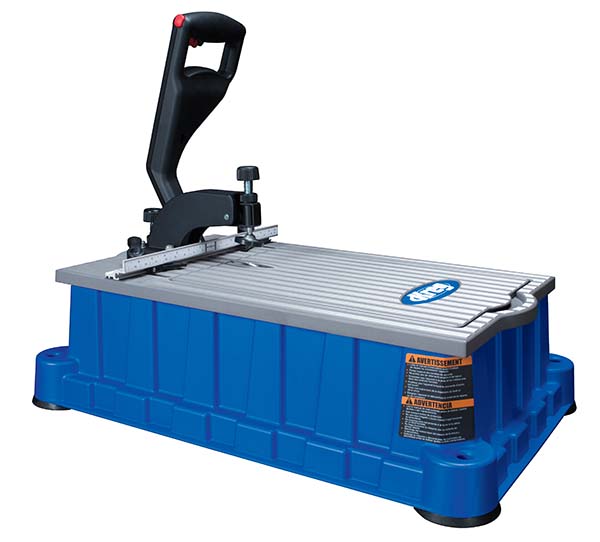 The all-new Foreman offers features previously available only on Kreg industrial pocket-hole machines, such as a built-in 110-volt electric motor, single-handle control, and an adjustable fence system. At a price of only $399.99 (U.S.), though, the Foreman sells for less than half the price of its predecessor, making it easy to afford for a wide range of users including woodworkers, cabinet shops, contractors, and dedicated do-it-yourselfers.
This dramatic increase in speed and reduction in effort is possible thanks to the Foreman's simple three-step operation:


The Foreman also offers unprecedented versatility. It works with materials from 1/2″- to 11/2″-thick, and it's the first Kreg pocket-hole machine that can create all three types of Kreg pocket holes: Standard, Micro-Pocket™, and HD (Heavy Duty). The Foreman comes with the Standard bit. The Micro and HD are available separately. Thanks to a quick-change chuck on the drill motor, swapping bits is easy.
Working with large boards and panels is easy with the Foreman, too, thanks to its large 14″ x 231/2″ cast-aluminum table. The table, along with a sturdy molded base, also keeps the weight of the Foreman down to about 20 pounds. That makes it perfect for use in the shop, around the house, and on the job site. Built-in storage keeps bits and accessories close at hand.
Combine all of these great features, and you have the all-new Kreg Foreman—the versatile, affordable solution for high-speed pocket-hole construction.
The Kreg Foreman will be available starting August 1, 2014 for $399.99 (U.S.).
About the author
Disclosure
Product reviews on this site contain our opinion of a product or service. We will always strive for objectivity and transparency in our reviews. Our goal is to provide readers with honest, objective information based on our own experiences. We never have and never will accept payment in exchange for a positive review. Many of the products that we review are provided to us for free by a manufacturer or retailer. In some cases, we also have advertising or affiliate relationships with manufacturers and retailers of products and services we review. For additional information please visit our additional disclosure policies.