Rockler Introduces New Heavy-Duty F-Style Bar Clamp
Rockler Teams Up with European Clamp Maker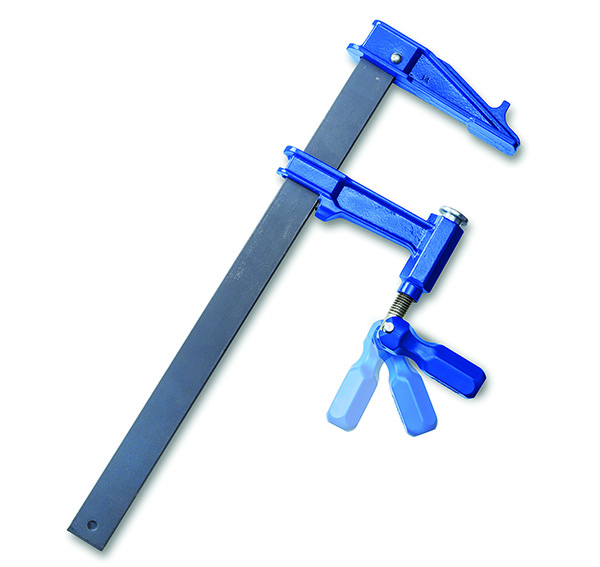 Developed in partnership with Piher, a Spanish clamp maker known for quality and innovation, the Rockler Piston Clamp incorporates an enclosed, doublethreaded piston-style mechanism. The double threads provide faster clamp head advancement and tightening, and the enclosed design prevents glue from clogging the threads. Additionally, the head advances without rotating, eliminating any
twisting torque that might cause misalignment or marring.
"The Rockler Piston Clamp by Piher is a terrific addition to our clamping lineup," said Steve Krohmer, Rockler's vice president for merchandising and product development. "It's built for power, and with a 43⁄4″ throat depth, it's well-suited to applications requiring greater reach than is possible with a typical pipe clamp."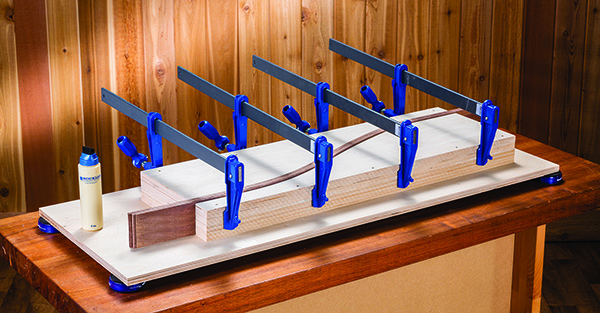 Available in 16″, 24″ and 32″ capacities, the Rockler Piston Clamp also features a cold-rolled steel bar that provides increased strength and durability, a toothed brake that grabs the bar and a flip-up ratcheting handle for greater leverage — all of which help it achieve a clamping force of more than 2,000 pounds.
Rockler also is introducing Clamp Pads (sold separately) that are designed specifically for the Piston Clamps to provide additional protection against marring.
The 16″ Rockler Piston Clamps (51552) are priced at $39.99 each; the 24″ clamps (57297) are $44.99 each; and the 32″ clamps (58076) are $54.99 each. The Clamp Pads (51519) are priced at $2.99 per pair (enough for one clamp). All can be purchased at Rockler.com or at Rockler Woodworking and Hardware stores nationwide, as well as through the Rockler catalog. For store locations or a free catalog, visit www.rockler.com or call 1-877-ROCKLER.
About the author
Disclosure
Product reviews on this site contain our opinion of a product or service. We will always strive for objectivity and transparency in our reviews. Our goal is to provide readers with honest, objective information based on our own experiences. We never have and never will accept payment in exchange for a positive review. Many of the products that we review are provided to us for free by a manufacturer or retailer. In some cases, we also have advertising or affiliate relationships with manufacturers and retailers of products and services we review. For additional information please visit our additional disclosure policies.