Promoting The Trades

EMNARI Youth Remodeling Career Day
In August of this year, we, at Toolboxbuzz, were approached by the Eastern Massachusetts National Association of the Remodeling Industry (EMNARI), to see if we would be interested in participating in the second annual Youth Remodeling Career Day at the Bolton Fairgrounds.  At Toolboxbuzz we know that there is a huge need for skilled labor in the trades and anything we can do to help we want to do.
Trade Skills – A Forgotten Art?
For several years now our society has mistakenly pushed college education as a necessity for a successful life and turned kids away from vocational opportunities and construction/remodeling career paths.
Here's the problem….If everyone goes to college, and nobody goes into the trades, who will build or houses, fix our plumbing, or repair our electrical problems.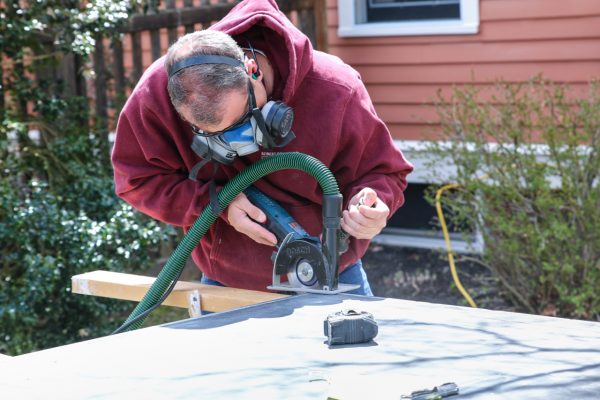 Something Different Everyday!
The great thing about remodeling is the fact that every day offers something different.
One day you replace windows, the next day you replace cabinets in a kitchen.  It can be physically demanding work, but it also can be extremely rewarding in terms of seeing instant results of your work, and it surely beats pushing papers across a desk all day.
EMNARI Youth Remodeling Career Day
With that being said,  On Tuesday October 17th, we at Toolboxbuzz, along with several area contractors and trade professionals will take part in the second annual Youth Remodeling Career Day at the Bolton Fairgrounds.
Toolboxbuzz along with our tool partners, Dewalt, Makita, and Milwaukee will showcase and demonstrate some of the newest tool innovations to over 500 students from local vocational trade programs.  some of the tools and topics we'll cover are:
Bluetooth technology
Silica dust removal
Hydraulic impulse drivers
Track saws
Other new cordless innovations
The ToolBoxBuzz crew believes that supporting these young men and women's decision to go into the trades, as well as, showing them the right tools for the job makes all the difference.  The right tool makes thing's safer and helps you to be more efficient, maximizing profit and limiting the chance of injury.
Get Involved – Help Promote the Trades!!
If you're in the Boston, MA area please check out the EMNARI.org website and leave us a comment. #KeepTheCraftAlive!
If you would like more information on this worthwhile event:
Contact
Michelle B. Glassburn, Executive Director
Eastern Mass. Chapter, National Assn. of the Remodeling Industry, Inc. (EM NARI)
admin@emnari.org
(508)907-6249
Promoting the Skilled Trades
About the author
Disclosure
Product reviews on this site contain our opinion of a product or service. We will always strive for objectivity and transparency in our reviews. Our goal is to provide readers with honest, objective information based on our own experiences. We never have and never will accept payment in exchange for a positive review. Many of the products that we review are provided to us for free by a manufacturer or retailer. In some cases, we also have advertising or affiliate relationships with manufacturers and retailers of products and services we review. For additional information please visit our additional disclosure policies.