RIDGID 12V Impact Driver Review
RIDGID 12V Impact Driver Review Model # R82237K
Manufacturer:
RIDGID
Model number:
R82237K
Price:
119.00
Power source:
12V Li-Ion Battery
Motor size:
1,100 in-lbs of torque
At Tool Box Buzz we see a lot of cordless tools. Drill drivers and impact drivers are our most tested tools. We see more of these tools than any other categories. Previously I only had experience with 18V drills and impact drivers so when the RIDGID 12V Impact Driver showed up I was a little skeptical. The batteries were so small, how could this impact driver work that well? Well, I was pleasantly surprised. Tool and battery technology has come a long way recently.
What's Included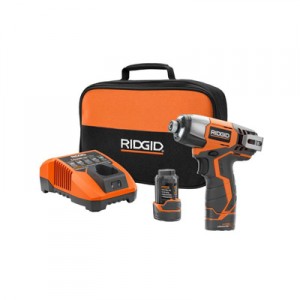 The RIDGID 12V Impact Driver kit comes with the tool, 2 12V 1.5 Ah Lithium Ion batteries, 12V Charger, and a soft-side tool bag. The tool is compatible with the new 2.0 and 4.0 Ah batteries that RIDGID came out with in 2013 but they are not included in this kit. There is a belt clip included as well that can be mounted on either side of the tool.
Specifications and Features
High Torque Output – 1,100 in-pounds for tough applications
On board battery fuel gauge easily monitor your battery's charge level for more efficient time management
Tri-Beam LED provides optimum illumination and eliminates shadows on the work surface
One Handed Quick-Load Bit Holder makes bit changes quicker and easier with a snap load collet and simple ejecting bit release
Hex grip enhanced micro-texture for secure grip and maximum user comfort
30 minute charge time
Compact and light form factor
1.5 Ah batteries
Max speed 2000 RPM
Lifetime Service Agreement with tool registration
Things I love
This thing is small. It's my go to tool for putting in my pouch or taking on a ladder. 18V tools just don't fit well in carpenters bags, this tool does. Another great feature is the three LEDs that illuminate the work area really well. You can use it as a flashlight in a pinch. The one handed chuck and battery gauge round out the features that make this tool great.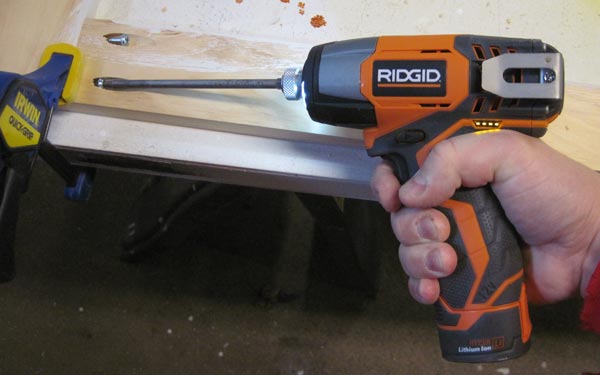 What could be better
This tool is really well built and works well, I have no issues with it. It's too bad though that there are not more tools in RIDGID's 12v line. Right now there are only 4 tools in the line. This tool, a drill, a flashlight, and the 12v JobMax. These are good tools but the line needs more, especially given that Milwaukee (who has a huge 12v line) and RIDGID are produced by the same company.
Small Tool, Many Uses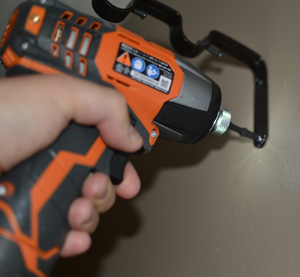 Despite it's small size it still has plenty of power. Recently I was building a sled for the planer and it had no trouble breaking screws. It's a great tool for everyday home and workshop needs. I used it to hang curtain rods, fix floor squeaks, build jigs out in the woodshop, hang drywall, drill holes, and hang shelves in the garage. It is really a versatile tool that's small, light, yet powerful. It would be a great addition to your tool kit even if you don't have any other RIDGID 12V tools.
Accessories
If you do pick up this driver or already have an impact driver there are a couple accessories you should consider. First RIDGID makes a 24-Piece Impact Drilling and Driving Kit that's rated for impact drivers. That means that it is better equipped to handle the torque of these drivers. The have special torque zones that flex instead of break when the force gets too high. These types of bits and tips didn't exist when impact drivers first hit the market. I went through so many phillips tips back then. I don't wear them out nearly as fast now. Another accessory I recommend is the Ryobi Auto-stop Screw Guide. It's a sleeved screw guide with adjustable depth. For the homeowner it's a great accessory and prevents over driving of screws that can happen with impact drivers.
RIDGID 12V Impact Driver
119.00
About the author
Disclosure
Product reviews on this site contain our opinion of a product or service. We will always strive for objectivity and transparency in our reviews. Our goal is to provide readers with honest, objective information based on our own experiences. We never have and never will accept payment in exchange for a positive review. Many of the products that we review are provided to us for free by a manufacturer or retailer. In some cases, we also have advertising or affiliate relationships with manufacturers and retailers of products and services we review. For additional information please visit our additional disclosure policies.