Low Maintenance Decking & Fencing Solutions
Offer Clients Low Maintenance Decking & Fencing
Investing in decks, porches & fences can be extremely expensive. Homeowners are then faced with the thought of recurring maintenance which often makes them toss aside these sort of projects. Many of those concerns can be eliminated by choosing low maintenance building materials. These sort of solutions might make the difference between you and another competitive contractor.

Low Maintenance Decking
Composite decking has come a long way in the last few years. Early versions didn't look great, faded horribly in the sun, and didn't offer many design options. Today composite decking is extremely durable, looks and feels great, and the design possibilities are endless.
If you're designing and building a new deck, there are lots of great resources available online to help this process. Using a decking project planner can help you design, estimate, and provide details for your clients. Creating accurate, detailed estimates is essential in our competitive market and these types of tools really help.
Composite decking has the beauty of wood without the concerns of splintering, rotting or weather damage. It also offers rich colors & natural wood graining.  Exclusive to The Home Depot,  Veranda ArmorGuard Composite Decking is the next generation of composite decking.  ArmorGuard is simple to maintain, stays beautiful, offers superior stain, fade, scratch and mold resistance backed by a 20-year limited warranty. Or choose the low maintenance, rich colors of Veranda Traditional Composite decking backed by a 15 Year Limited Warranty.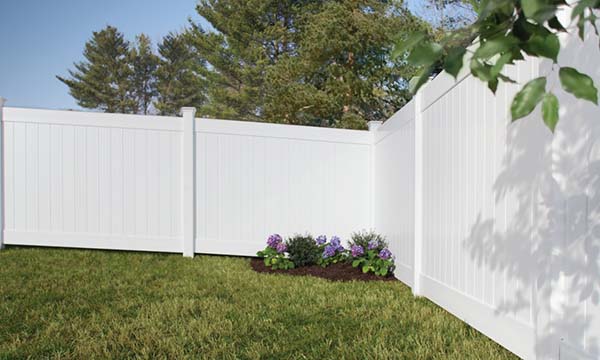 Low Maintenance Fencing
Another product that you can offer clients is low maintenance fencing. Homeowners invest lots of money in traditional fences (wood for example) for privacy and landscaping only to find them deteriorate after only a few years. Low maintenance products like vinyl fence and rot resistant wood species (cedar for example) help protect their investment for many more years.
You can get a leg up on the competition by using products that speed installation and come backed by a great warranty. Exclusive to The Home Depot, the new and innovative Veranda SlideLock™ Bracket reduces your installation time on vinyl fence jobs by up to 50% and will leave your customers delighted by a clean looking fence without any visible screws.
Offering your clients quality products, professional installation, and backing it all by a great warranty is the road to a successful business.
About the author
Disclosure
Product reviews on this site contain our opinion of a product or service. We will always strive for objectivity and transparency in our reviews. Our goal is to provide readers with honest, objective information based on our own experiences. We never have and never will accept payment in exchange for a positive review. Many of the products that we review are provided to us for free by a manufacturer or retailer. In some cases, we also have advertising or affiliate relationships with manufacturers and retailers of products and services we review. For additional information please visit our additional disclosure policies.