Bostitch F28WW Industrial Stick Nailer Review
Model F28WW – 28° Industrial Framing Nailer System
Bostitch sent us a couple new framing nailers for a new project we're working on. They sent us their F28WW – 28° Industrial Framing Nailer System. Our framing crew is always looking for an extremely versatile nailer that's easy to use, light-weight and reliable. I think the crew has found their latest nailer love affair!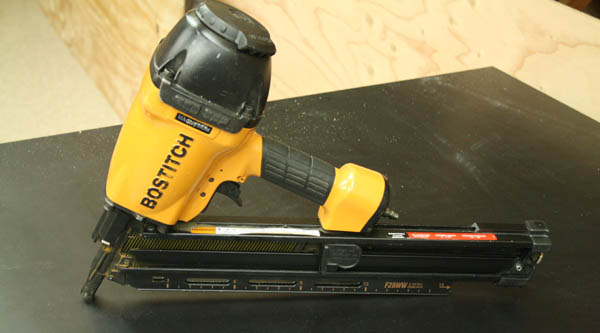 Features and Specifications
Patented push button adjustable depth guide sets nail to desired depths quickly and conveniently
Notched 16″ layout indicator on magazine helps achieve correct distance between studs in a matter of seconds
Lightweight magnesium design for added durability
Adjustable rafter hook allows users to hang tool on rafters and joists
Height 14.25″, 361.95mm
Length 20″, 508mm
Weight 7.6 lbs, 3.45 kilos
Driving Power 1050 Inch Lbs.
Fastener Gauge .113 – .131
Fastener Range 2″ to 3 1/2″ 28° Wire Collated Stick Framing Nails
Magazine Capacity 100 Nails
Operating Pressure 80-120 PSI
Thread Fitting Type 1/4″ NPT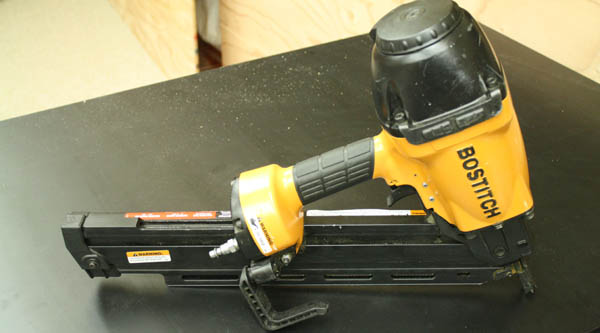 Video Review
Overall Impression
The Bostitch F28WW Industrial Stick Nailer is a top quality, durable, production oriented nailer. We think it's great and only has one very small item that we didn't care for. The plastic rafter hook seems liable to damage in cold weather. If the hook was made from something more durable we'd probably give this nailer a perfect grade.
Where To Buy
The Bostitch F28WW is available at all Bostitch Dealers and online with several vendors. If you'd like to buy it only we'd recommend you use the following link to our Amazon Affiliate offering:
About the author
Disclosure
Product reviews on this site contain our opinion of a product or service. We will always strive for objectivity and transparency in our reviews. Our goal is to provide readers with honest, objective information based on our own experiences. We never have and never will accept payment in exchange for a positive review. Many of the products that we review are provided to us for free by a manufacturer or retailer. In some cases, we also have advertising or affiliate relationships with manufacturers and retailers of products and services we review. For additional information please visit our additional disclosure policies.