Keen Utility Roadshow
Keen Utility Roadshow
Keen Utility are great boots. As far as work boots go, it's all I wear. Before I got my first pair I was really leery of them. They weren't carried in any local stores and while they looked great online, it was impossible to tell how they fit without getting them on my feet. The Keen Utility Roadshow is looking to solve this and bring the boots to you.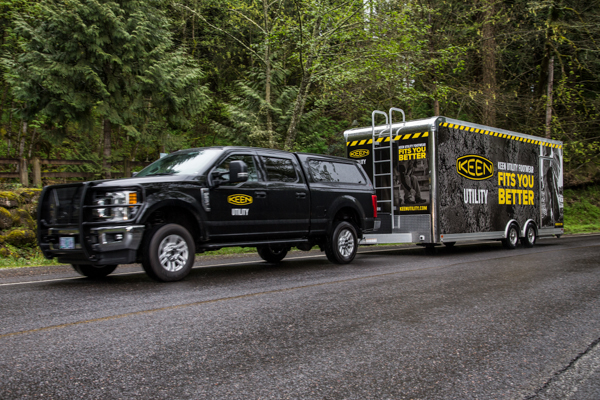 Boots Are Personal
As anyone knows, boot/shoe preference can be a pretty personal thing. We all have differently shaped feet and what may work for one, may not work for another. When I got my first pair of Keens, the brand was still in their infancy. I had only done a few reviews here and wasn't working full time in construction yet. They were holding an online contest and I ended up winning a pair of Dallas Wellingtons.
Wellingtons are a no lace, high cuff boot. You slip them on and off using the loops on either side of the top of the cuff. Think rain boot. Anyway, I won a pair of wellingtons so I ordered my normal size in tennis shoe. Well, being that they didn't have laces, my foot wasn't as secure as I had hoped. I needed a half size smaller. I was afraid I would have to pay return shipping in order to get the right size. Those are the fears with ordering shoes/boots online… especially with a brand you've never worn. Thankfully, their return policy was very forgiving at the time (it still is) and it was no issue returning and getting the right size.
Boots On The Ground
At the time I won the wellingtons, Keen Utility wasn't offered in any brick and mortar stores near me. Fast forward almost a decade and Keen Utility is being offered in a lot more stores. The unfortunate thing is that their store locator still isn't all that great… at least in my personal experience. In my town of 50,000 people the store locator lists 3 locations. One store has been out of business for a year. One store carries the lifestyle/hiking boots but not work boots. The other store carries a few styles but can order more. The biggest carrier of their boots in town, Mills Fleet Farm, isn't even listed. So while the boots are in more stores, they are still hard to find.
Let The Boots Come To You
So what's a guy to do that wants to look into the brand besides the one or two pairs offered at their local store? For the second year in a row, the Keen Utility Roadshow is traveling the country and parts of Canada coast to coast. They are bringing a tricked out trailer stuffed with almost the full line and especially the new styles to a local independently owned shoe/boot retailer near you. It is the perfect opportunity to get them on your feet but also to get to know your local independently owned retailer.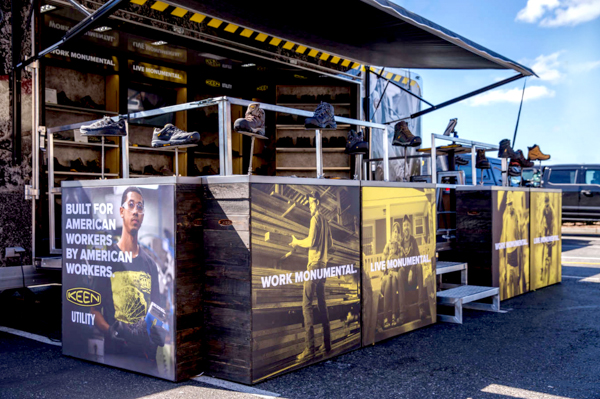 Left To Right
Like last year, the Keen Utility Roadshow is traveling the country and Canada, left to right. They are starting in their home state of Oregon, then up to Washington, and then up into British Colombia. They update the dates every month or so. The further east you are, the later in the year they will be out your way. The dates can be found here about halfway down the page.
My Local Stop – Owatonna Shoe
Last year, the Keen Utility Roadshow came to Owatonna Shoe. Owatonna Shoe is a local, independently owned shoe store that's been in business for 72 years. To be honest, the roadshow brought me in but the customer service keeps me coming back. There is no question, these guys know their shoes and boots. Besides having an amazing selection in store, they also have a boot truck that travels around to the major local employers.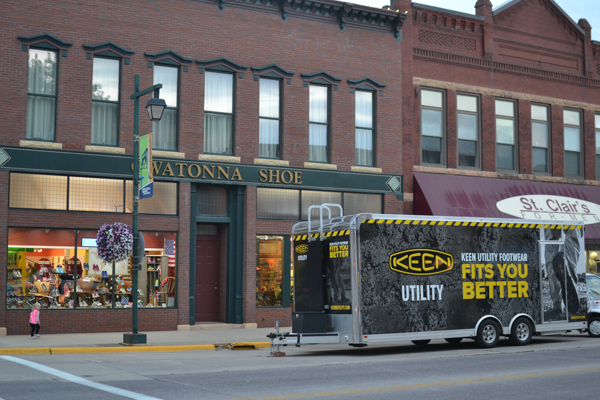 Many employers give their employees a footwear stipend to use to protect their feet. The boot truck brings the boots to the employees. They come up into the truck and it's like a mini shoe store inside. It's climate controlled and has all the products on display. The boot truck is essentially a roadshow for the store.
If you work for a construction/industrial business with a fair number of employees and you get a boot allowance, check with the local shoe retailer when the Keen Utility Roadshow comes to town. Chances are they may have a boot truck that can come to you next time. And if you're in Southern MN, call up Owatonna Shoe to see if their truck can stop by your place of employment.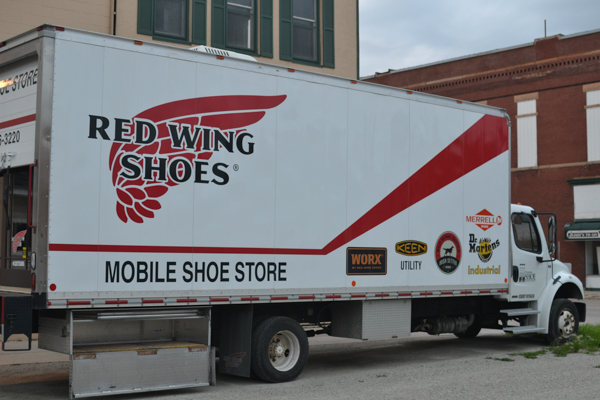 About the author
Disclosure
Product reviews on this site contain our opinion of a product or service. We will always strive for objectivity and transparency in our reviews. Our goal is to provide readers with honest, objective information based on our own experiences. We never have and never will accept payment in exchange for a positive review. Many of the products that we review are provided to us for free by a manufacturer or retailer. In some cases, we also have advertising or affiliate relationships with manufacturers and retailers of products and services we review. For additional information please visit our additional disclosure policies.