TOOLS OF THE WEIRD: A bomb shaped toolbox?
One of the new features I'll be contributing to Tool Box Buzz is a periodic Tools of the Weird post. What better way to kick it off than with oobject.com's list of the World's 10 Most Interesting Toolboxes, beginning with this beauty that looks like it was taken directly from the belly of a WWII fighter plane.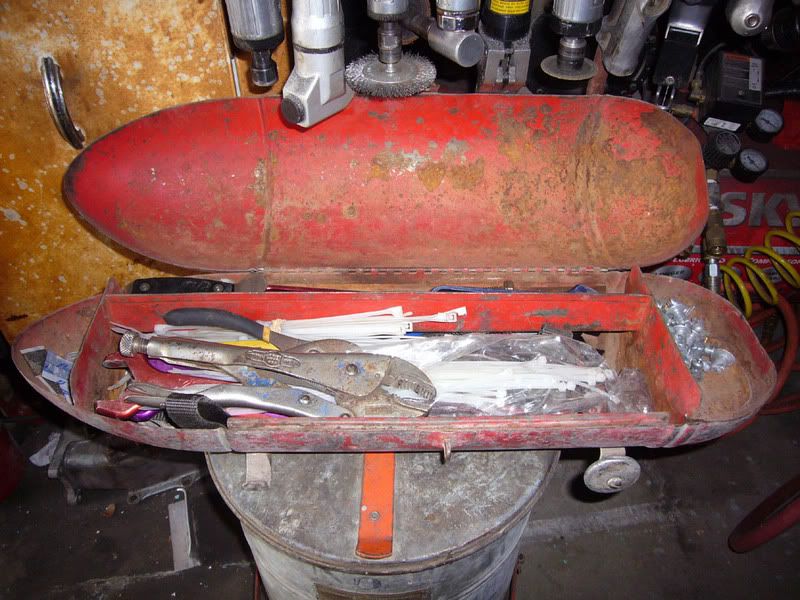 Check out the slide show here. For each toolbox on the list, the folks at oobject.com have also included links for lots more details. One of my favorites was an intricately designed and equipped toolbox for fly fishermen who tie their own flies.
Very interesting but very addictive. Better clear your afternoon!
About the author
Disclosure
Product reviews on this site contain our opinion of a product or service. We will always strive for objectivity and transparency in our reviews. Our goal is to provide readers with honest, objective information based on our own experiences. We never have and never will accept payment in exchange for a positive review. Many of the products that we review are provided to us for free by a manufacturer or retailer. In some cases, we also have advertising or affiliate relationships with manufacturers and retailers of products and services we review. For additional information please visit our additional disclosure policies.