Metabo HPT – Hitachi Power Tools Announces Name Change
Metabo HPT

Last month when we traveled to visit the folks at Hitachi Power Tools they made a big announcement that we couldn't share until today. Hitachi Power Tools is breaking away from the Hitachi Group and renaming themselves to Metabo HPT.
Last year Hitachi bought the German tool company Metabo which left many of us wondering how the acquisition would fit into their current plans. Now we've got a much better vision of where things are headed. In the coming months the former Hitachi Power Tool products will start transitioning to the Metabo HPT brand. The tools will be exactly the same, just a new name on them.
At the same time, Metabo tools will remain Metabo with no significant changes forecast in the near future.
The big benefit here is it appears that Metabo HPT will have far more freedom to develop and market new products with this announcement. It's clear from the announcement of their MultiVolt platform and what we saw last year with Triple Hammer that this new group is prepared to make much bigger investments in developing new products and focusing on quality.
The official Press Release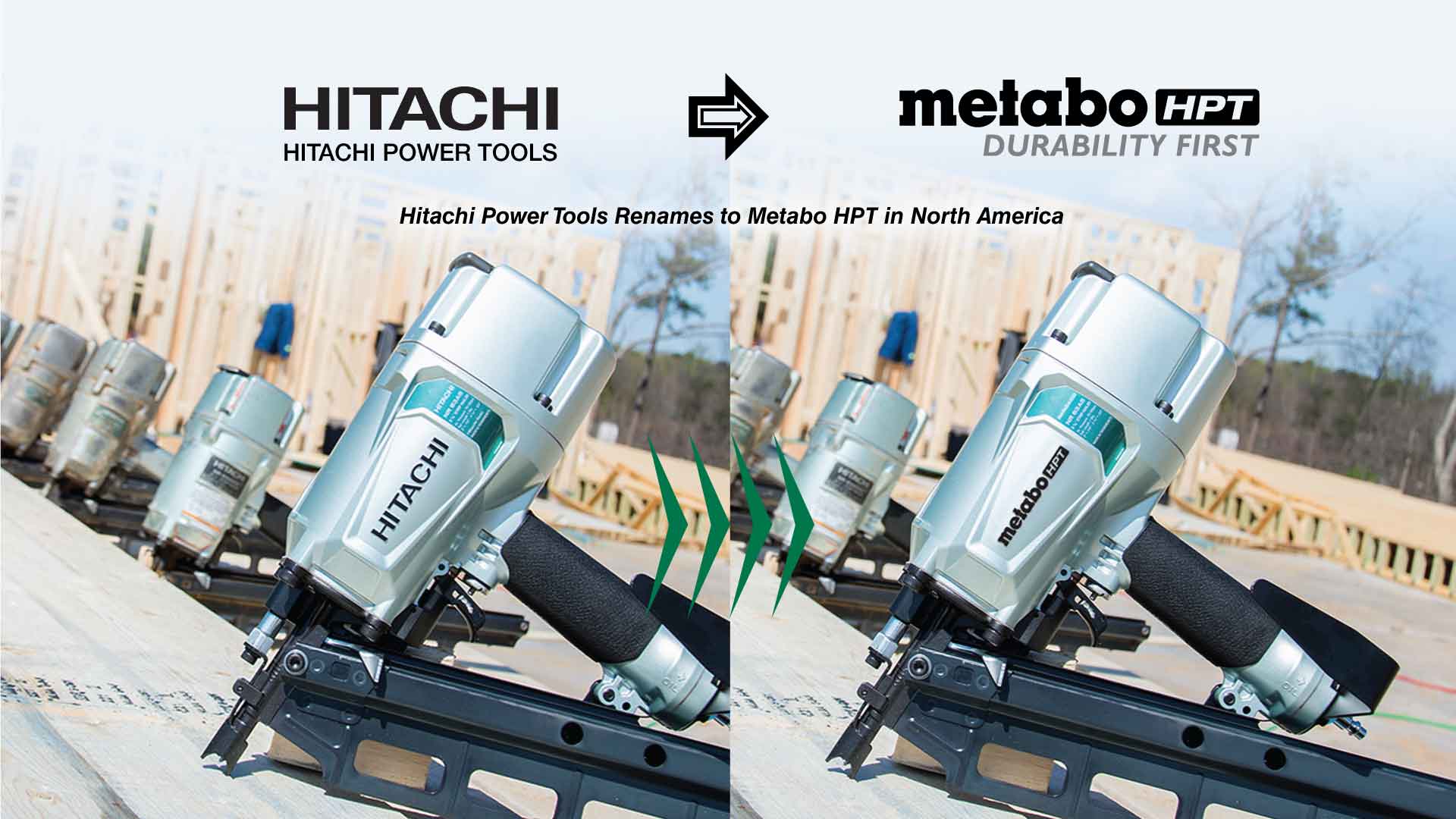 Hitachi Power Tools Renames to Metabo HPT in North America
BRASELTON, GA. (March 12, 2018) – Hitachi Power Tools today announced a name change from Hitachi Power Tools to Metabo HPT for its full line of power tools, fasteners, accessories and outdoor power equipment products for North America. The transition will start from September 2018 with the launch of MultiVolt, while the majority of products will changeover after December 2018.
"The legacy of our brand has been built over many decades and will exceed all expectations as our name changes to Metabo HPT," said Joe Leffler, Sr. Vice President of Sales, Marketing, General Management & Board Member, Hitachi Power Tools. "Nothing will change about our brand except the name."
Products will retain current brand identity: same color, same model numbers, same warranties and the same battery interchangeability. They will be made by the same people, in the same factories, with the same specifications and focus on innovation that customers have come to expect.
All products will continue to be covered and supported by the same industry leading warranties and service. Hitachi Power Tools products will be interchangeable with Metabo HPT products, and Metabo HPT products will be interchangeable with Hitachi Power Tool products.
Metabo HPT packaging and signage at point of sale during the transition will feature both names and logos to clearly communicate the changeover from Hitachi Power Tools. At a glance, customers will easily understand that this is the same brand just under the new name, Metabo HPT.
About the author
Disclosure
Product reviews on this site contain our opinion of a product or service. We will always strive for objectivity and transparency in our reviews. Our goal is to provide readers with honest, objective information based on our own experiences. We never have and never will accept payment in exchange for a positive review. Many of the products that we review are provided to us for free by a manufacturer or retailer. In some cases, we also have advertising or affiliate relationships with manufacturers and retailers of products and services we review. For additional information please visit our additional disclosure policies.