2016 Holiday Gift Guide
2016 Holiday Gift Guide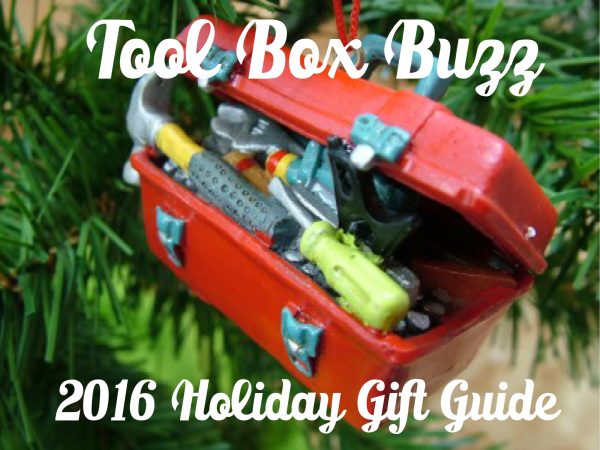 2016 has been without a doubt a kickass year for new and innovative tools. Here at TBB we have tried to review them all and ensure you were armed with the right information before you pull the trigger!
This year we want to share some of the best tools we think your special someone would really like. From stocking stuffers to new platforms, these gifts will undoubtedly make that special person feel all warm and fuzzy! Here are our  2016 Holiday Gift Guide (in no particular order) for your loved ones!
Milwaukee FASTBACK II Flip Utility Knife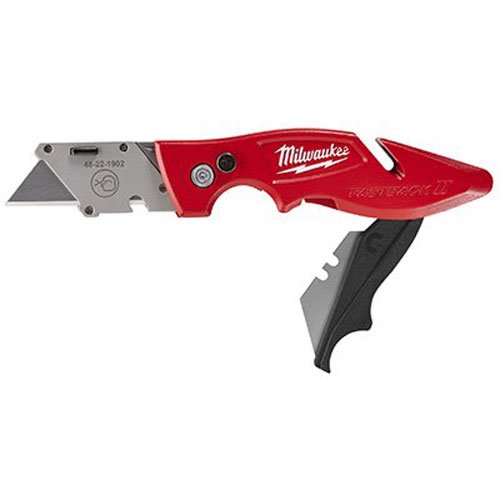 While this knife has a lot of great features the two that we love most are it's ability to open very quickly and how it fits in the hand.
The Milwaukee FASTBACK Flip is sold about $16.00 here: Milwaukee FASTBACK II Flip Utility Knife
Ryobi LED Flashlight RFL905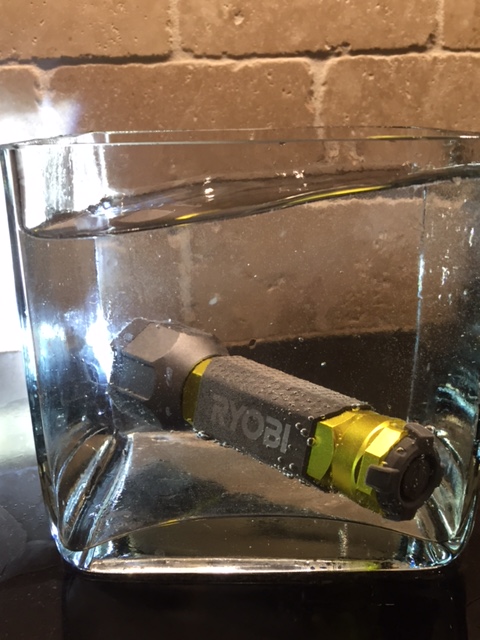 We have been waiting for Ryobi to make another kick ass flashlight since their TEK4. Recently they designed the Ryobi LED Flashlight RFL905 and once again, caught my attention.

The Ryobi RFL905 is the perfect light for shop, garage, home or every day use and carry.  Packed with all the features needed, this well-designed light is compact and covered with rubber over-mold making it easy to grip.
The RYOBI RFL905 LED Flashlight is sold for $10.00 here: RYOBI RFL905 LED Flashlight
Dewalt FlexVolt Cordless Table Saw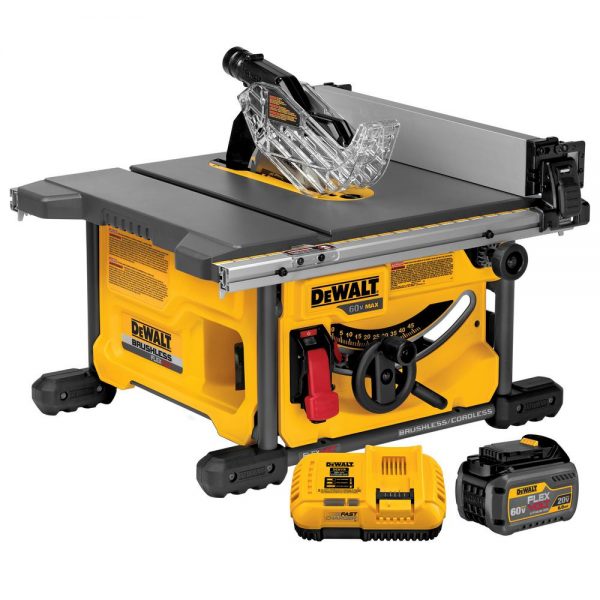 A solid, safe table saw is the cornerstone to any efficient job-site or worksite. Dewalt wants to close the gap on a cordless jobsite by introducing several cordless tools including a brand new table saw. We tested the Dewalt Cordless 8-1/4" table saw on our job site and in our shop and were impressed with its portability, versatility, performance and power.
The DEWALT FLEXVOLT Cordless Table Saw is sold for $499.00 here:DEWALT FLEXVOL 60V Max Cordless Table Saw
Milwaukee M18 FUEL Brushless 10-Inch Miter Saw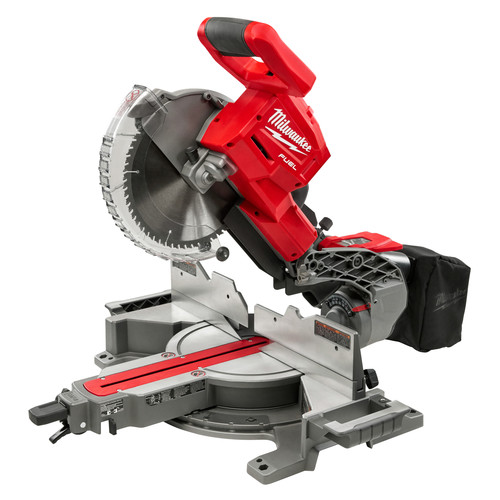 Until now miter saws have been an AC (corded) dominant power tool and for good reason. Trying to get corded performance out of a battery powered miter saw is not easy. And let's be real, if you can't work most, if not all day on a cordless power tool then it's not really a professional grade power tool. We took this saw to several job sites over a few weeks to test and get a good feel for it.
The Milwaukee M18 Fuel Cordless Miter Saw is sold for $749.00 here:Milwaukee M18 18v Fuel Brushless Miter Saw
RIDGID Cordless Palm Impact Screwdriver Kit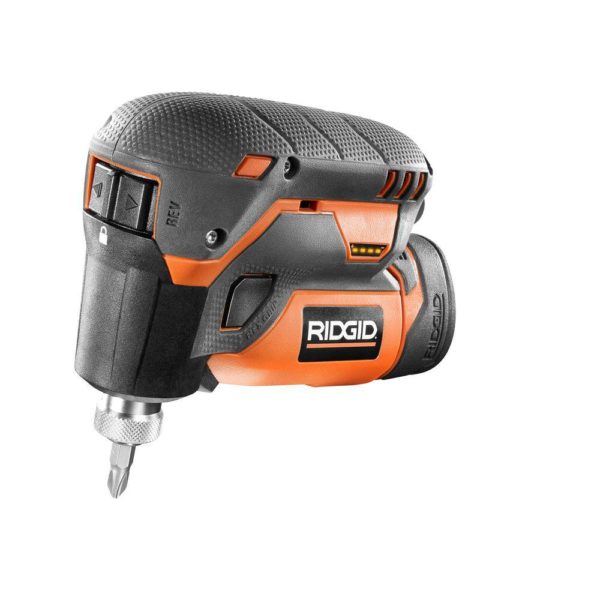 Tired of futzing around with screws in tight spot and impossible locations? The Ridgid 12-volt right-angle palm impact R8224K is the solution. To activate the tool you simply grasp the tool and push down on the fastener bit. Ridgid call is "Push-to-Drive Technology,"
The RIDGID Cordless Palm Impact Kit is sold for $99.00 here: RIDGID Cordless Palm Impact Kit
Bosch Compact Reciprocating Saw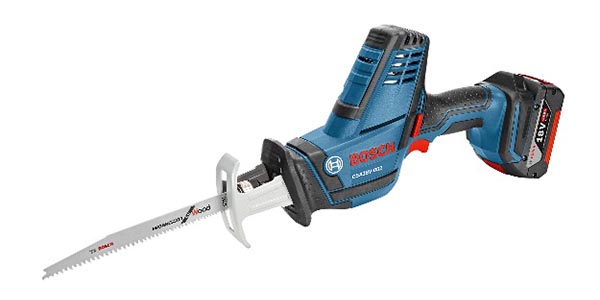 The Bosch Compact Reciprocating saw is lightweight, with a compact length of 15-3/4 inches. Yet it still delivers an efficient stroke at up to 3,000 strokes per minute. The tool is designed with a variable-speed trigger so trade professionals, including electricians and carpenters,can ease into the cut and minimize kickback potential. A great choice for overhead or close-quarters cutting jobs, this reciprocating saw provides the advantages of an easy blade-change system, low-vibration, and an LED light.
The Bosch Compact Reciprocating Saw is sold for $139.oo here:Bosch 18v Compact Reciprocating Saw
Kershaw ZT Zero Tolerance Knife [Gentlemen's knife]

The Zero Tolerance 0450 folding knife is a version of an award-winning collaboration between ZT and custom knife designer Dmitry Sinkevich. Read my review here Zero Tolerance 0450 folding knife review. The blade steel is S35VN for exceptional toughness, wear resistance, and edge retention.
The Kershaw Zero Tolerance Knife is sold for $160.00 here:Kershaw Zero Tolerance Gentlemen's Knife
Milwaukee 100′ Precision Chalk Reel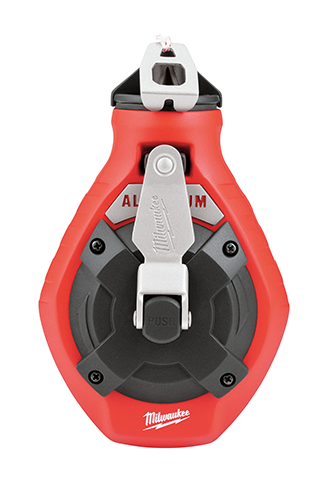 There's something almost magical in the way a chalk reel creates a crisp, perfectly straight line. No other tool, except an expensive laser, makes a perfectly straight line over a long distance, so quickly and reliably.
The Milwaukee 100′ Precision Chalk Line is sold for $30.00 here: Milwaukee 100' Precision Chalk Line
Keen Durham Safety Shoe
The Keen Durham Safety Shoe comes in a couple different configurations. All of them are ESD which stands for electrostatic dissipation. This means that it reduces static electricity build up. The AT in the name stands for aluminum toe. It is lighter than steel but just as strong (meets the same prescriptive safety standard). Like their steel toes, the aluminum toe is also asymmetric meaning that it is differently shaped for right and left. This contributes to their comfort.
The Durham Safety Shoe is sold for about $75.00 here:Keen Durham Safety Shoe
Husky 22 inch Pro Grade Rolling Tote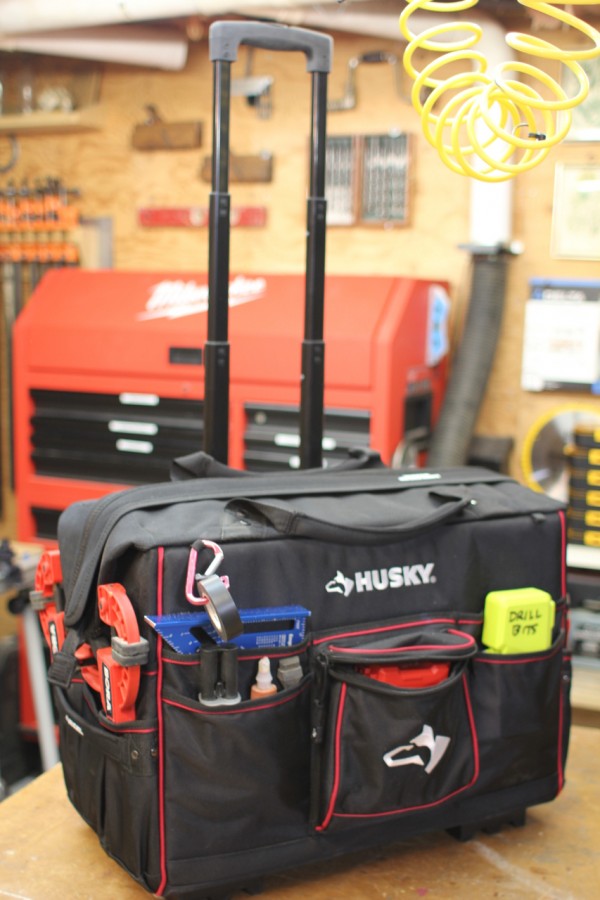 For a soft-sided case, it is seriously beefy and well made with a heavily reinforced bottom and back and a very strong extendable handle. When full of parts and tools, this tote is pretty heavy. However, the two strong straps across the top make lifting it into the truck.
The Husky 22″ Pro Grade Tool Tote is sold for $99.00 here: Husky 22″ Pro Grade Tool Tote
DEWALT 20/60V MAX FLEXVOLT 6.0 Ah Battery Pack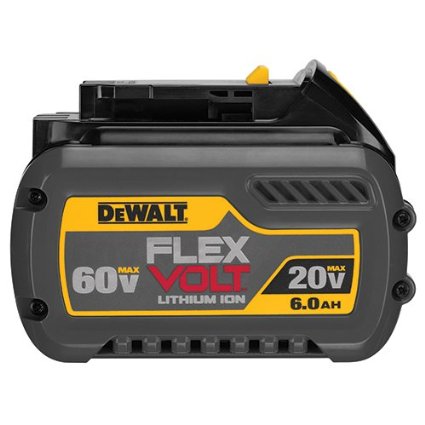 The FLEXVOLT battery is backwards compatible with our 20V MAX* tools so you get up to 4x the run-time. And because the FLEXVOLT battery is the only battery that automatically changes voltages when you change tools, you can slide the battery into a whole new lineup of 60V MAX* and 120V MAX* tools from DEWALT
The DEWALT FLEXVOLT Battery is sold for $149.00 here:DEWALT FLEXVOLT 60V Battery Pack
Milwaukee High Demand 9 Ah Battery Pack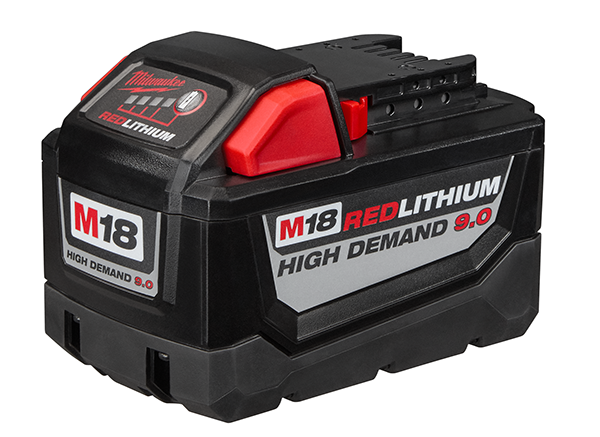 Upgrading to the new battery pack will instantly increase the performance of users' current M18™ cordless tools. The new M18™ HIGH DEMAND™ 9.0 Battery Pack will deliver more work per charge and more work over the life of the pack than any other power tool on the market regardless of voltage. In addition, the ability for the M18™ REDLITHIUM™ HIGH DEMAND™ 9.0 Battery Pack to run significantly cooler also means users will be able to push their cordless tools harder and longer than ever before
The Milwaukee 9.0 Ah Battery is sold for $146.99 here:Milwaukee 9.0 Ah Battery Pack
RIDGID 18v Brushless Compact Cordless Router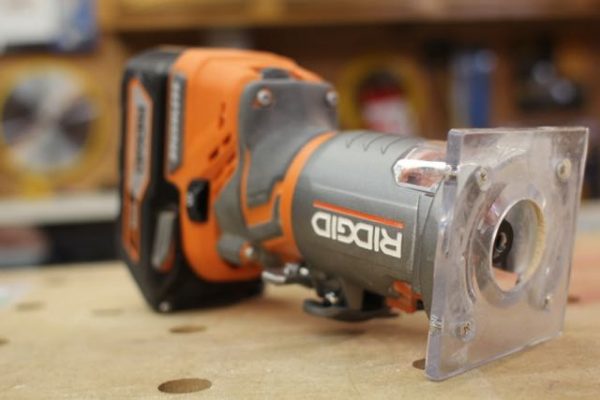 Compact Routers, like the Ridgid Brushless 18V Compact Router offers woodworkers a number of features for operator control and ease-of-use when performing a variety of router applications. As carpenters, we use compact routers to make our own window sills when trimming windows, easing edges on decking and trim, creating champers, installing built–ins, and sometimes to make on-the spot moldings.
The RIDGID Brushless Compact Router is sold for $119.00 here: RIDGID Compact Cordless Brushless Router
STIHL MS 181 Chain Saw

Lightweight, easy-to-maneuver chainsaw's first order of business is fast, easy starting with the STIHL Easy2Start™ system. Just a light pull on the cord does it. Just as easy is our Quick Chain Adjuster, which makes it possible to adjust the saw chain without tools and is unbelievably easy to use.
The STIHL MS 181 Chainsaw is sold for here: Stihl MS 181 Chainsaw
Southwire 9″ Side Cutting Pliers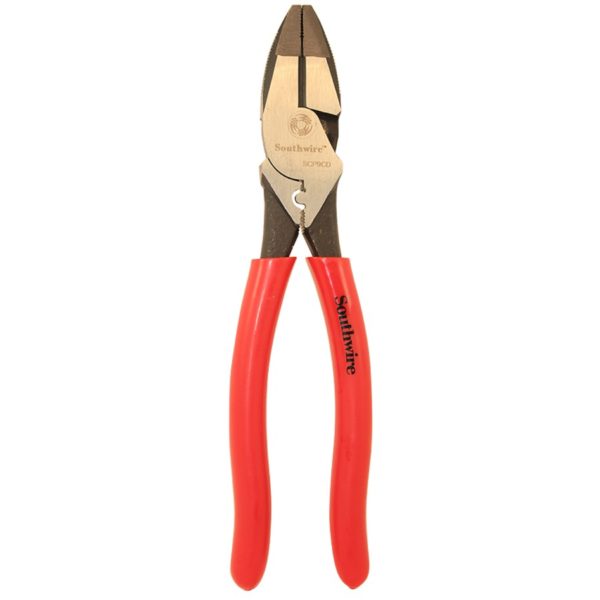 Made from drop forged steel these durable high-leverage side cutting Pliers are built for work.
The SouthWire 9″ High Leverage Side Cutting Pliers are sold for $29.98 here:Southwire 9" High Leverage Side Cutting Pliers
Milwaukee 25′ General Contractors Tape Measure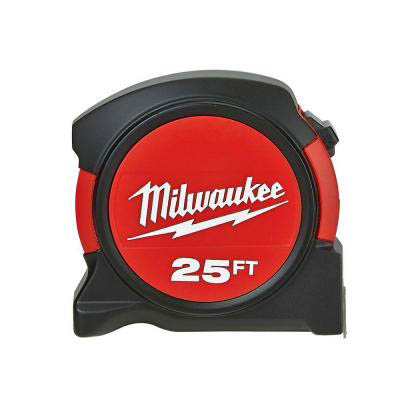 These new Milwaukee tape measures keep the same durability as the other tapes in the line. It's claimed that they offer up to 10x the durability over standard tape measures.
The Milwaukee 25′ General Contactor Tape Measure is sold for 18.88 here:Milwaukee 25' General Contractor Tape Measure
About the author
Disclosure
Product reviews on this site contain our opinion of a product or service. We will always strive for objectivity and transparency in our reviews. Our goal is to provide readers with honest, objective information based on our own experiences. We never have and never will accept payment in exchange for a positive review. Many of the products that we review are provided to us for free by a manufacturer or retailer. In some cases, we also have advertising or affiliate relationships with manufacturers and retailers of products and services we review. For additional information please visit our additional disclosure policies.