Bosch GLM 50 C Offers Bluetooth and Color Screen
Bosch Laser Measure GLM 50 C
Bosch Brings Bluetooth, Color Screen, Customization to Laser Measure Lineup with GLM 50 C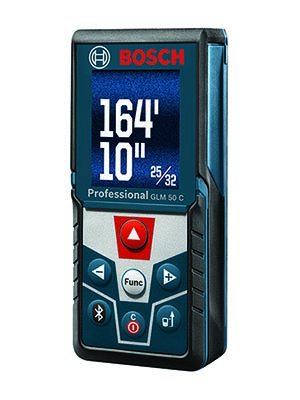 Mt. Prospect, Ill. (August 11, 2015) – When it comes to laser measures, the display is as important as the technology that captures the distance from point A to point B. The Bosch GLM 50 C offers a backlit color display with large numbers to easily see measurements, and full-word function description to provide simplicity when using its array of features..
In addition to screen enhancements, the GLM 50 C offers Bluetooth® functionality. Users can digitally transfer measurements to a smartphone or tablet and easily organize, document and transfer information using free Bosch apps (measure & document and FloorPlan).
"The Bosch GLM 50 C has an amazing color screen that adds to the overall capability of the laser measure. Measurements are easy to read because of large numbers that move in real time, and for the first time we're able to use full-word descriptions and colors to clearly identify all functions and guide the user through each step when using those functions. The whole user experience is greatly simplified versus having to decipher icons and abbreviations" said Stephanie Dahl, product manager – laser measuring, Robert Bosch Tool Corporation. "We're making a full-featured laser measure very simple to use."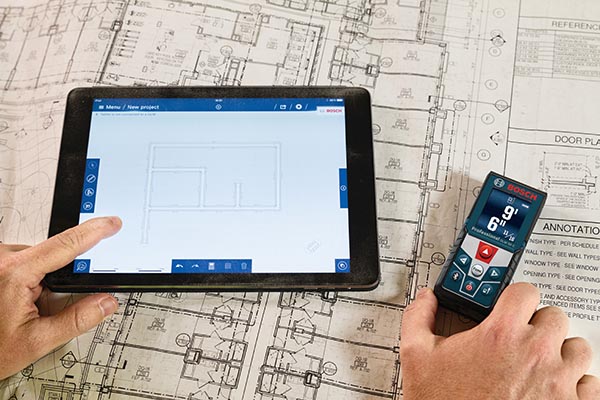 The laser measure is extremely precise with accuracy of 1/16″. Overall range is 165 ft. The GLM 50 C includes the option to toggle between length, area, volume, indirect measurements and other functions. Three indirect measurement modes are offered along with a built-in inclinometer that determines the angle of pitch and when the tool is level, allowing for even faster measurements.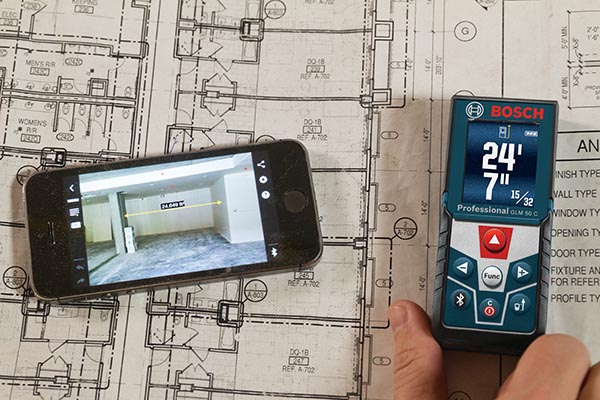 Like all Bosch laser measures, default real-time measurement allows the user to activate the laser and watch the measurements move in relation to the target. But the GLM 50 C also includes stakeout measurement that pinpoints recurring marks along a line, e.g. every six inches.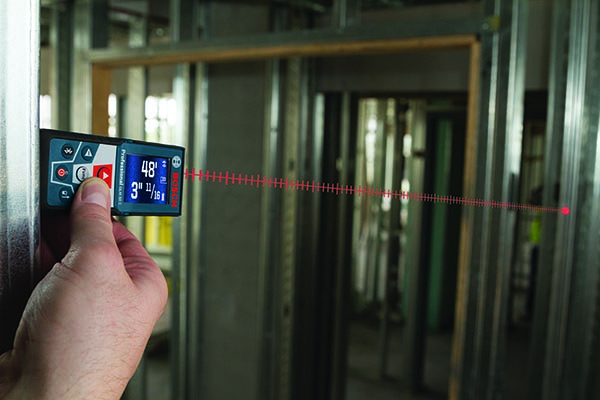 In addition to large lettering and the color display, backlighting allows users to see information in dark areas with better resolution, so applications in low-light or no-light conditions can still be accomplished.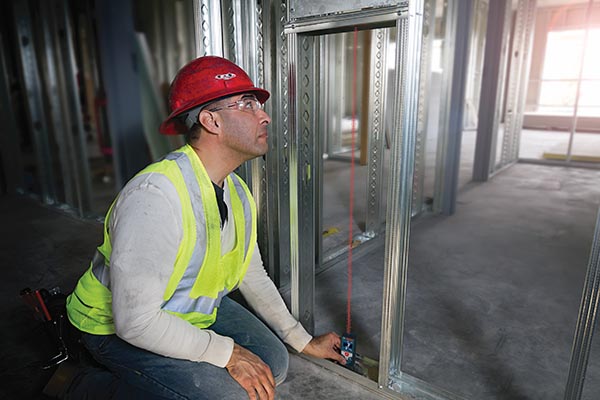 Bosch laser measures offer a handy pocket-size design that makes them easy to use anywhere. The squared shape plays a role in overall functionality by ensuring the unit can measure in any direction from a flat surface.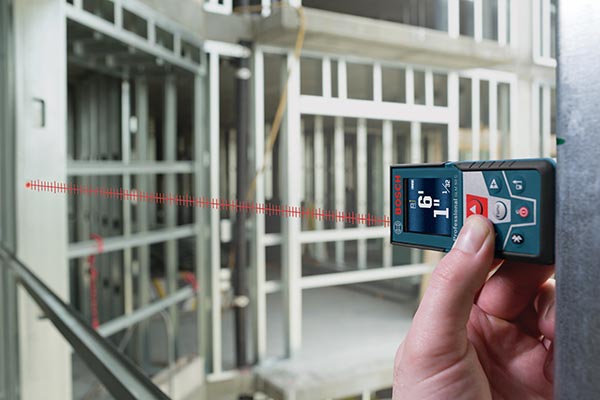 Bosch GLM 50 C is powered by two AAA batteries that supply enough power for more than 10,000 measurements. The unit also comes with target cards, a hand strap and a pouch.

About the author
Disclosure
Product reviews on this site contain our opinion of a product or service. We will always strive for objectivity and transparency in our reviews. Our goal is to provide readers with honest, objective information based on our own experiences. We never have and never will accept payment in exchange for a positive review. Many of the products that we review are provided to us for free by a manufacturer or retailer. In some cases, we also have advertising or affiliate relationships with manufacturers and retailers of products and services we review. For additional information please visit our additional disclosure policies.