Bosch 48" Digital Level
Bosch GIM 120 Digital Level Review
Bosch GIM 120 Digital Level

Manufacturer:
Bosch

Model number:
GIM 120

Power source:
4 AA Batteries

Weight:
1.5 lb
For centuries, the level has been ubiquitous with job site accuracy and precision. Digital levels have taken that accuracy to a different, well, level. Bosch has taken this approach and released the GIM 120 Digital Level, a tool packed with features that should appeal to trim carpenters, installers, inspectors, and anyone else looking to increase the precision of their work (honestly, who isn't).

First Impressions of the 48″ Bosch Digital Level
The Bosch 48" Digital Level comes with a nice carrying case with a shoulder strap and a pouch for extra batteries, and is powered by 4/AA batteries (included). The first thing I noticed was the fit and finish of this level. This thing is really nice. Constructed of aluminum, it is lightweight but still has a robust, substantial feel. Everything is nicely machined with a Bosch-blue stripe running down the center. If having good looking tools matters to you, in my opinion, this is definitely the nicest looking level I have come across.
Specifications of the 48″ Bosch Digital Level
Accuracy – Up to 0.05°
Battery Voltage – 1.5V (4-AA)
Dimensions – 49 x 1.06 x 2.3-in (1250 x 27 x 59 mm)
Material – Aluminum
Weight – 1.5lb
Accuracy of the 48″ Bosch Digital Level
This level is extremely accurate and easy to calibrate, even in the field. It has tolerances of ±.05°. Calibration is also a breeze. To calibrate the level, just set it on a fairly level (less than 5°) surface, and press the "CAL" button. When CAL1 appears, rotate the level 180° and press the "CAL" button again, and CAL2 will appear. Repeat this process for the other surfaces of the level (plumb) and you are once again calibrated.

Durability of the 48″ Bosch Digital Level
The Bosh GIM 120, has a robust housing that is rated to IP 54 standards for water and dust. The level is well-built and the machining and finish are really fantastic. One issue I have with the level is the open digital readout. I am fairly hard on my levels as I use them on virtually every job. I think every day rigors of a tough job site might, eventually, damage the readout.
Features of the 48″ Bosch Digital Level
This level is packed with features. The illuminated display is designed in a way that allows easy visibility from all angles. The display also automatically rotates depending on the direction of the level. This allows for easy readability in above-head use.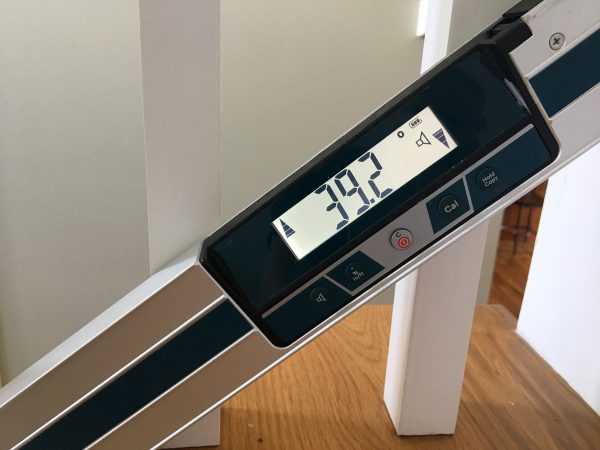 There is also an audible indicator (think rotary levels) that allows the user to find level without actually looking at the level. Although this took some getting used to, once I figured it out, this might have become my favorite feature. Being able to adjust level/plumb while focusing on the work instead of the level, was extremely helpful, particularly while working alone.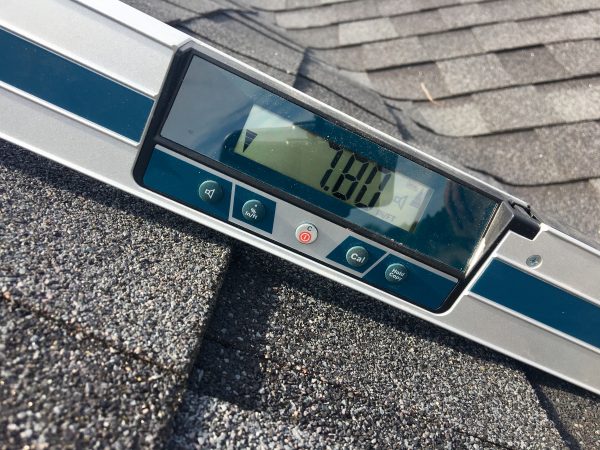 The GIM 120 reads in degrees, percents, or feet/inches. The hold/copy function allows the user to check repeated values. This is particularly helpful for inspectors and carpenters who need to check work continuously to comply with building codes.
Improvements to the 48″ Bosch Digital Level
As with almost every tool, there are a few minor issues that I would like to see redesigned. I think the display is a spot of potential weakness in that it is completely open. There is really no protection from job site hazards. Again, I am VERY hard on my levels and need them to be able handle a beating on the job site every day.
I would also like to see vials on both ends of the level. When using the level, I often found myself looking to find the end with the vials and was immediately annoyed at having to do this.
Overall Impressions of the 48″ Bosch Digital Level
I have been using this Bosch level on the job site for a couple of months. It seems to be one of the tools that continually makes its way out of the truck and onto the job site. I have used it to cut handrails to a very precise degree, measure roof pitches for porch add-ons and to check new sidewalks to comply with current ADA codes.
This level may not be one to choose for everyday framing or anyone who does not need extreme precision and durability, but for those who regularly check different pitches and angles or who needs the most precise level, the Bosch GIM 120 is worth the price tag.
Bosch GIM 120 Digital Level
About the author
Disclosure
Product reviews on this site contain our opinion of a product or service. We will always strive for objectivity and transparency in our reviews. Our goal is to provide readers with honest, objective information based on our own experiences. We never have and never will accept payment in exchange for a positive review. Many of the products that we review are provided to us for free by a manufacturer or retailer. In some cases, we also have advertising or affiliate relationships with manufacturers and retailers of products and services we review. For additional information please visit our additional disclosure policies.