Makita Split Shaft Power Heads Announced
Makita Split Shaft Power Heads Announced
The last few years the major power tool manufacturers have been making a major push into the handheld Outdoor Power Equipment (OPE) world. This makes sense as batteries improve to power tools only previously powered by 2-stroke motors. While most manufacturers have only explored battery technology, one sees the value of both technologies.

Pick Your Power
Depending on your needs Makita split shaft offers power heads in either 4-stroke or dual 18V (X2) configuration. Either power head can pair up with 8 different attachments (not counting an extension shaft). Below are the listed specs but they don't really translate between the two. There isn't a good way to compare the two power heads.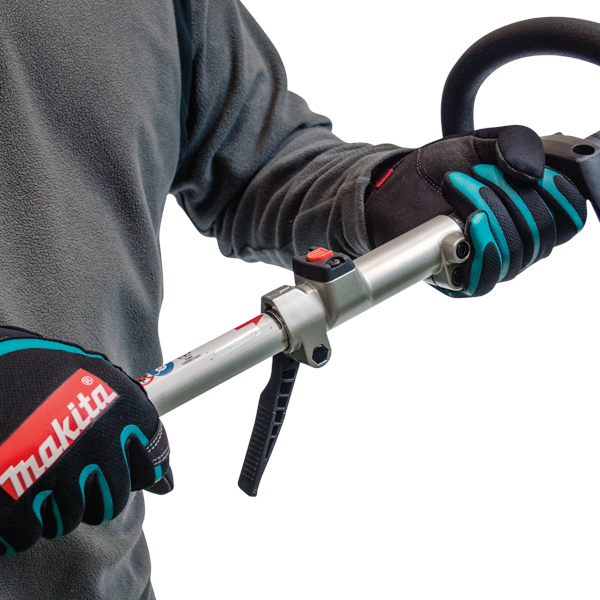 Gas Power Head
Engine Displacement (cc) :

 25.4 cc (this is the same engine on the Makita String Trimmer we previously reviewed)

Engine (HP) :

 

1.1 HP

Power Type :

 

4-stroke gas

Fuel Type :

 

Unleaded gas

Fuel Tank Capacity :

 

20.3 oz.

Crank Case Capacity :

 

2.7 oz.
Battery Power Head
Shaft Type :

 

Multi-tool attachment

No Load Speed (var. 3 spd.) :

 

0 – 9,700 / 0 – 8,200 / 0 – 5,700 RPM

Battery :

 

2X 18V LXT® Lithium-Ion

Overall Length :

 

39-3/4″

Net Weight (without battery) :

 

9.8 lbs.

Power Type :

 

Cordless
Available Attachments
As I mentioned above, there are 8 different attachments in the Makita split shaft system not counting the extension shaft. There is both a curved and straight shaft string trimmer, a brush cutter, articulating and straight hedge trimmers, cultivator, pole pruner, and an edger. Noticeably missing from the attachment offerings are any sort of paddle sweepers or blowers. Pretty decent selection though.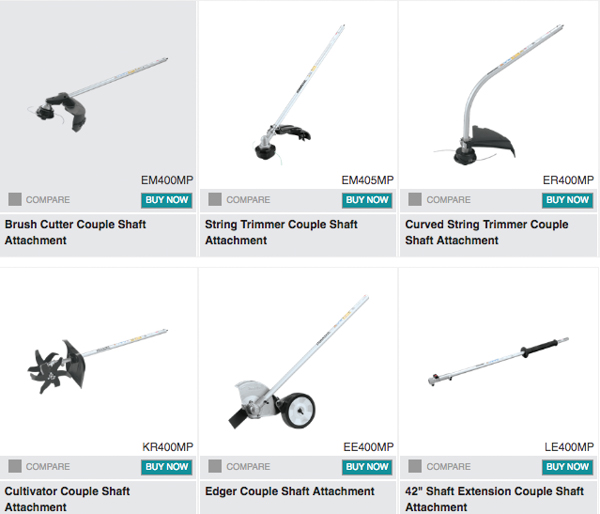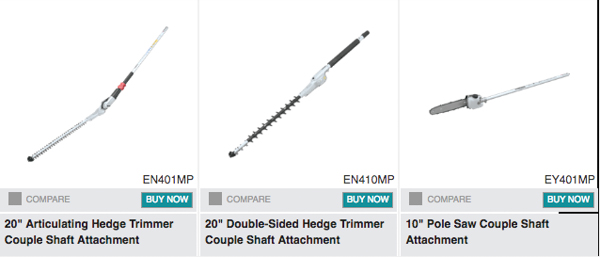 Which One Is For You?
It depends on your usage. If you have a large yard, the gas powered one is probably your best bet. But if you own a bunch of batteries for your other Makita tools, the cordless one may also work. If you have a small yard, the cordless may be for you. Although, if you're comfortable with gas powered small engines, the 4-stroke gas unit may be for you.
It really depends on your individual situation and if you already have Makita batteries. Either way, having options is good for everyone.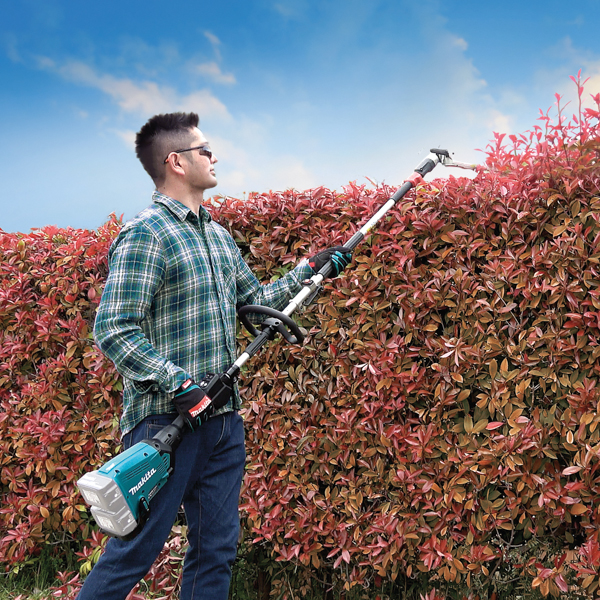 About the author
Disclosure
Product reviews on this site contain our opinion of a product or service. We will always strive for objectivity and transparency in our reviews. Our goal is to provide readers with honest, objective information based on our own experiences. We never have and never will accept payment in exchange for a positive review. Many of the products that we review are provided to us for free by a manufacturer or retailer. In some cases, we also have advertising or affiliate relationships with manufacturers and retailers of products and services we review. For additional information please visit our additional disclosure policies.