Milwaukee M18 FUEL Cordless Table Saw Giveaway
Milwaukee M18 FUEL Cordless Table Saw Giveaway
YOU MUST COPY AND PASTE THE LINK INTO YOUR WEB BROWSER. IF YOU CLICK THE LINK DIRECTLY FROM IG OR FACEBOOK APPS, THE FORM BELOW DOESN'T SEEM TO WORK. ALSO, YOU HAVE TO LOG IN WITH YOUR GOOGLE ACCOUNT. THIS KEEPS PEOPLE FROM ENTERING MANY MULTIPLE TIMES. ONLY WAY TO KEEP IT FAIR.
We just finished our review of the Milwaukee M18 FUEL Cordless Table Saw and Milwaukee generously gave us a second one to giveaway. The saw isn't even on the market yet so you could be one of the first to get your hands on one.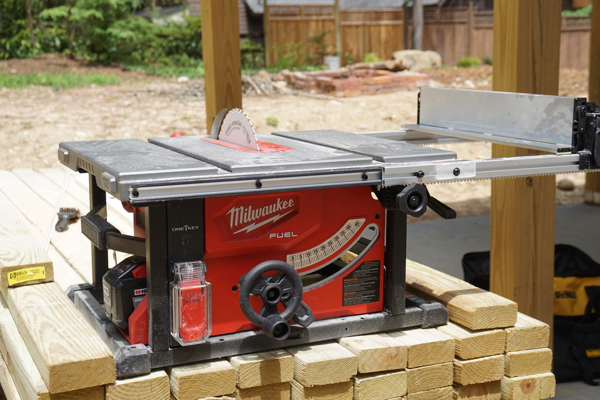 Milwaukee M18 FUEL Cordless Table Saw Giveaway Rules:
To enter our give away you must provide your information in the giveaway form at the bottom of this page.
One person will randomly be selected as the winner.
The winner will receive an email and be announced on our Facebook and Instagram pages within 24 hours.
The winners must respond within 48 hours of the first notification to claim the prize.
Open to Canadian and U.S residents only, ages 18 and older.
Milwaukee M18 FUEL Cordless Table Saw Giveaway Extra Credit:
Filling out the form at the bottom of the page is worth one entry but subscribing to our weekly email newsletter will get you an additional entry. Every week we send out an email that is chock full of things that are useful for pros and serious DIY-ers alike.
Tips, Techniques and ideas for the Professional and sophisticated hobbyist.
Thoughtful and pragmatic PRO and Do-It-Yourself articles
The best tools to use on your projects
Tool and Product promotional giveaways
Tool and product reviews
Work shop tips and techniques
News and insight on many topics related to the construction, home improvement and remodeling.
Solutions to your construction related and home improvement problems
Video how-to and tool reviews
Subscribe to the newsletter here. It's a two-part registration so be sure to confirm your subscription to get the extra credit. If you're already a subscriber, be sure to include the email address in the form below that you used to sign up for the newsletter. You don't have to sign up if you don't want to, we won't be offended. It's just an additional entry in the giveaway.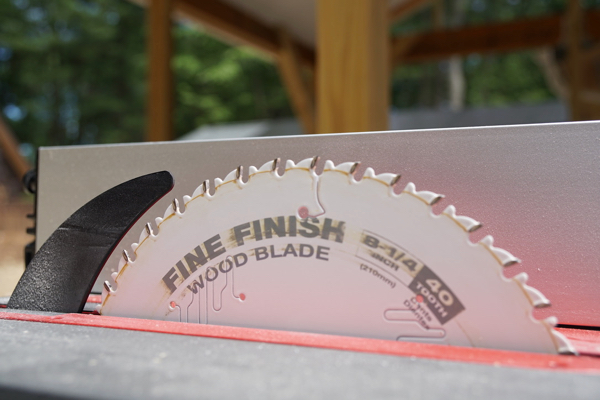 Giveaway Dates:
The Milwaukee M18 FUEL Cordless Table Saw Giveaway ends Friday, July 6th, 2018 at 8 PM CDT.  Good Luck!!
Enter The Milwaukee M18 FUEL Cordless Table Saw Giveaway Giveaway Here
About the author
Disclosure
Product reviews on this site contain our opinion of a product or service. We will always strive for objectivity and transparency in our reviews. Our goal is to provide readers with honest, objective information based on our own experiences. We never have and never will accept payment in exchange for a positive review. Many of the products that we review are provided to us for free by a manufacturer or retailer. In some cases, we also have advertising or affiliate relationships with manufacturers and retailers of products and services we review. For additional information please visit our additional disclosure policies.