Milwaukee M18 FUEL Sawzall 2821-21
Milwaukee M18 FUEL Sawzall Gen 2 – What's New?
Milwaukee M12 FUEL Sawzall 2821-21

Manufacturer:
Milwaukee

Model number:
2821-21

Price:
319.00

Power source:
M18

Weight:
8.4
One of the most widely used power tools in the construction industry would be the reciprocating saw. The first reciprocating saw was introduced by
Milwaukee
in 1951 with their SAWZALL® Reciprocating Saw.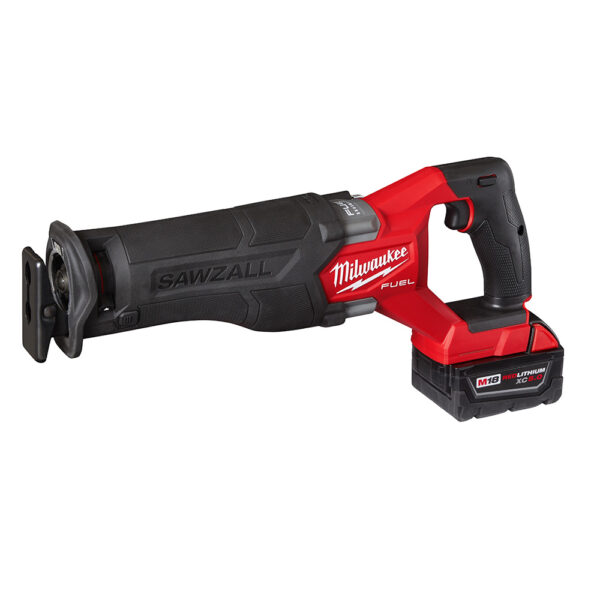 Today, over 69 years later, we find the industry filled with full-size cordless reciprocating saws used on millions of projects on a daily basis. Users include demolition contractors, plumbers, electricians, carpenters, mechanical contractors – in both residential and commercial industries. Next to the drill, we can't think of a power tool that touches so many different trades.
The Milwaukee Sawzall has had such an impact on the industry that it is now considered an eponym or household term. Think – Kleenex, Xerox, or even "Google it!"
The Sawzall is now a name used to refer to any brand reciprocating saw.

What's Different On This Gen 2 Sawzall
Lots of tool companies solicit feedback from their users and service center. Milwaukee takes it to the next level by going to the job sites and seeking feedback for their quest to provide performance-driven and trade-focused solutions with their tools.
The upgrades made to the Milwaukee M18 FUEL Sawzall 2821-21 were a direct result of user feedback.
When I picked up this saw, the first thing I noticed was that it felt lighter, Milwaukee shaved a ½ pound off the tool but still beefed up common wear areas, while reducing weight in other areas. The second thing was that Milwaukee added more rubber over-mold on the saw which helps with vibration and long term grip.
The Milwaukee M18 FUEL Sawzall 2821-21 still has a brushless motor that provides the same 3,000 SPM but Milwaukee increased the stroke length1-1/4 inch. While 1/8-inch doesn't seem like much this saw does cuts nail embedded wood, black pipe, and conduit faster.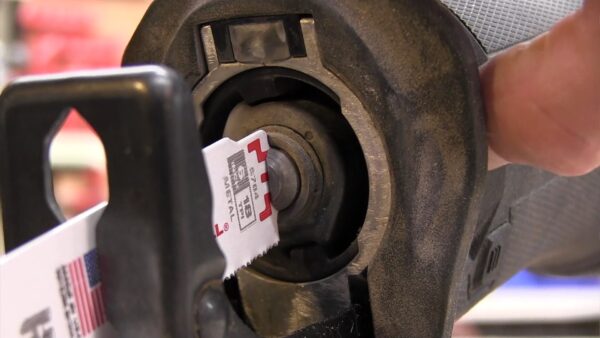 Milwaukee improved the slider-crank mechanism better protecting it from water and dust ingress. This improvement was a result of direct feedback from users complaining that when cutting water-filled pipes their saw clamp and crank mechanism would get wet and the mechanism would eventually rust or seize. Water ingress and corrosion are common to the reciprocating saw landscape including all major competitors. The improvements Milwaukee made in this area can be viewed as an upgrade over existing reciprocating saws regardless of brand.
I can attest that on my older Sawzall the blade clamp sticks and is difficult to actuate, and the blade guard lever has broken off. Milwaukee replaced key parts of the blade clamp with stainless steel, for better wear and corrosion resistance.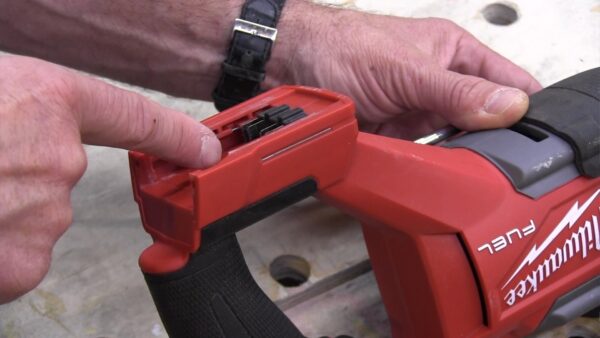 The battery connection also has been reinforced battery with metal for improved durability and battery retention over the life of the tool.
Milwaukee M18 FUEL Sawzall 2821-21 Specifications
M18 FUEL™ SAWZALL® Reciprocating Saw (2821-22) – replacing 2720
3000 SPM
1-1/4" stroke length
Adjustable Shoe
Anti-Corrosion Blade Clamp
Rafter Hook
LED light
Weight: 8.4 lbs (6.8 lbs bare tool)
5-year warranty

Pricing
You can expect to see this saw in November 2020. The price on this saw ranges depending on the kit.
2821-20 ($199) Bare Tool
2821-21 ($319) One 5.0 ah battery
2821-22 ($419) Two 5.0 Ah batteries.
3000 SPM
1-1/4" stroke length
One-Key™ Connectivity
Adjustable Shoe
Anti-Corrosion Blade Clamp
Rafter Hook
LED light
Weight: 8.4 lbs (6.8 lbs bare tool)
5-year warranty
Pricing
2822-20 ($259)
2822-22 ($469)

Overall Impression of the Milwaukee M18 FUEL Sawzall 2821-21
69 years ago Milwaukee released the first SAWZALL and a legend was born – today, this saw is still a Jobsite trailblazer. All I can say is the Sawzall just keeps getting better with age!
Check out the new Milwaukee M18 FUEL Sawzall 2821-21.
Milwaukee M18 FUEL Sawzall 2821-21 Video Review
About the author
Disclosure
Product reviews on this site contain our opinion of a product or service. We will always strive for objectivity and transparency in our reviews. Our goal is to provide readers with honest, objective information based on our own experiences. We never have and never will accept payment in exchange for a positive review. Many of the products that we review are provided to us for free by a manufacturer or retailer. In some cases, we also have advertising or affiliate relationships with manufacturers and retailers of products and services we review. For additional information please visit our additional disclosure policies.