M18 FUEL Metal Circular Saw
M18 FUEL Metal Circular Saw
Milwaukee Tool announced today the M18 FUEL Metal Circular Saw. Purported to be the fastest cordless metal-cutting circular saw on the market, this saw is sure to turn some heads. Built on the venerable M18 platform, the 5.0 battery is said to deliver 40% more cuts than the competition.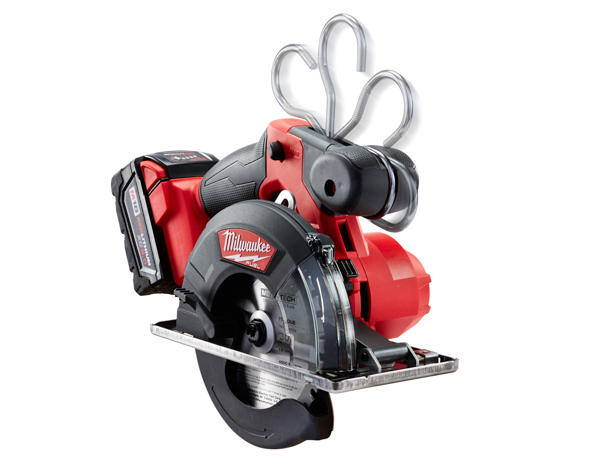 As a commercial contractor specializing in concrete and steel, we use metal cutting saws quite a bit. Not only on the job site but in the shop too. In the shop, we use the Milwaukee corded metal circular saw. If the cordless version is as good as the corded one, Milwaukee has a hit on their hands.
Milwaukee® Introduces the Industry's Fastest-Cutting Cordless Metal Circular Saw
03/09/2017
MILWAUKEE, WI- Milwaukee Tool continues to bring performance-driven solutions to the professional trades with the introduction of the M18 FUEL™ Metal-Cutting Circular Saw. By harnessing the extreme performance of M18 FUEL™, Milwaukee is able to deliver a solution that cuts faster than any other cordless metal-cutting circular saw on the market.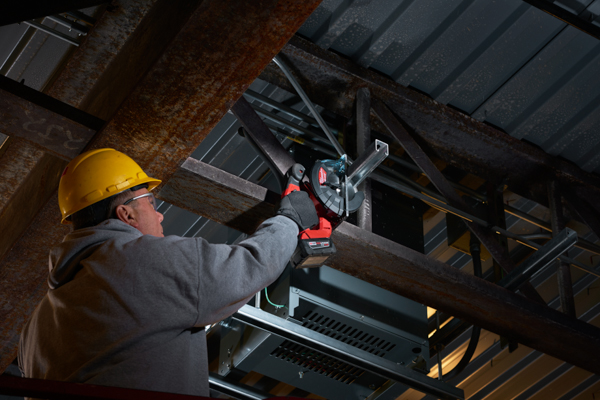 As part of the M18 FUEL™* lineup, the Metal-Cutting Circular Saw features three Milwaukee®-exclusive innovations – the POWERSTATE™ brushless motor, REDLITHIUM™ battery pack, and REDLINK PLUS™ Intelligence – to deliver breakthrough performance, run-time and durability.
The POWERSTATE™ Brushless Motor works harder, lives longer, and converts energy into power more efficiently. This gives the M18 FUEL™ Metal-Cutting Circular Saw the ability to deliver the power and speed needed to minimize bogging down during applications, while completing cuts other 18V saws cannot. With the capacity to cut through a wide range of small diameter metal, the M18 FUEL™ Metal-Cutting Circular Saw delivers faster cuts than its cordless predecessor, and other leading cordless metal-cutting circular saws. The new Metal-Cutting Circular Saw also features a lightweight housing and gearing system that delivers the legendary performance and durability found in Milwaukee's high performance corded circular saws. This combination of no wearable components and superior durability means users will service their tool less, translating to a much lower cost of ownership.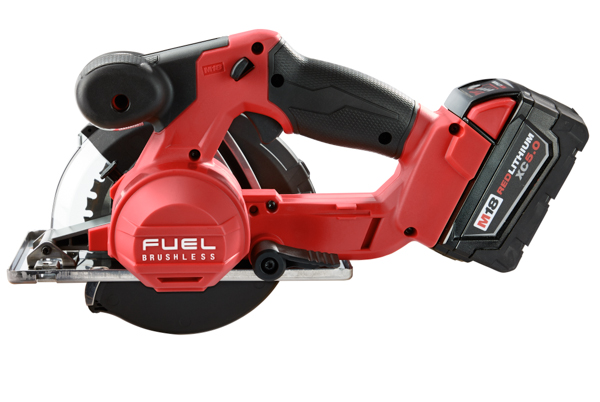 As the most advanced electronic system on the market, REDLINK PLUS™ Intelligence integrates full-circle communication between tool, battery and charger to protect them from overloading, overheating, and over-discharging. These protections help maintain ideal conditions for maximum application performance.
When equipped with an M18™ REDLITHIUM™ XC5.0 Battery Pack the tool provides industry-leading run-time with the ability to make up to 40% more cuts on one charge than other cordless metal-cutting circular saws available today, including up to 370 cuts in EMT.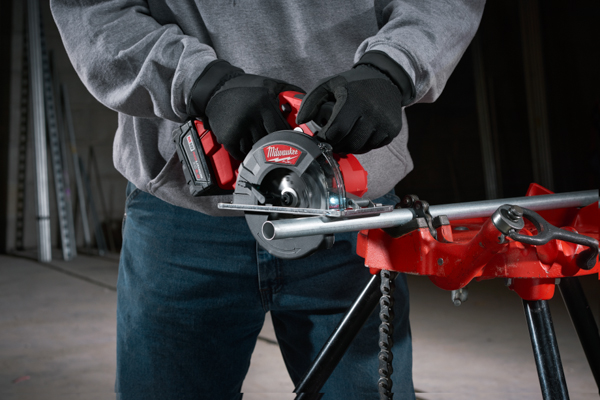 Milwaukee® is committed to improving productivity by providing performance-driven and trade-focused solutions so users can perform an entire day's work on one battery system. This new tool is fully compatible with the entire M18™ line, now offering more than 125 power tool products.
Available April 2017, the new M18 FUEL™ Metal-Cutting Circular Saw is a testament to Milwaukee's focus on the user and investment in game-changing technology.
* M18 FUEL™ is engineered for the most demanding tradesmen in the world. Delivering unrivaled performance, all M18 FUEL™ products feature three Milwaukee®-exclusive innovations—The POWERSTATE™ Brushless Motor, REDLITHIUM™ Battery Pack and REDLINK PLUS™ Intelligence Hardware and Software—that deliver unmatched power, run-time and durability on the jobsite. Simply put, M18 FUEL™ tools are the most powerful 18V cordless tools in their class.
Specifications
M18 FUEL™ Metal-Cutting Circular Saw (2782-22)
3,900 RPM
2-1/4" Cut Capacity (with 5-7/8" blade)
20mm Arbor Size
5-3/8" to 5-7/8" Blade Size
Weight: 6.5 lbs.
Includes M18 FUEL™ Metal-Cutting Circular Saw, (2) M18™ REDLITHIUM™ XC 5.0 Compact Battery Packs, M12/M18 Multi Voltage Charger, 30T Blade, and Contractor Bag.
*Also available as bare tool (2782-20)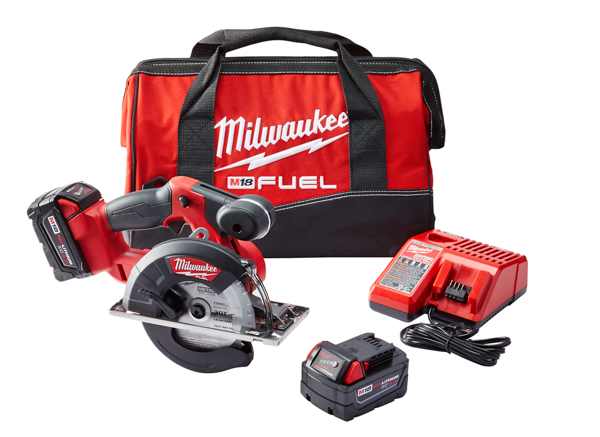 About Milwaukee Tool
Since the company began in 1924, Milwaukee Tool has led the industry in both durability and performance by providing the best in professional, heavy-duty tools and accessories. With an unwavering commitment to the trades, Milwaukee continues to lead with a focus on providing innovative, trade-specific solutions.  Whether it is through their leadership in LITHIUM-ION technology, as seen in the M12™, M18™ & M28™ Systems, time-saving accessories or innovative hand tool products,  Milwaukee is dedicated to delivering a steady stream of advanced solutions for the trades that offer increased productivity and unmatched durability. Milwaukee Tool is a Brookfield, Wisconsin-based subsidiary of Techtronic Industries Co. Ltd. (TTI) (HKEx stock code: 669, ADR symbol: TTNDY). For more information on the full line of Milwaukee® products, please call 1-800-SAWDUST or visit www.milwaukeetool.com.
About the author
Disclosure
Product reviews on this site contain our opinion of a product or service. We will always strive for objectivity and transparency in our reviews. Our goal is to provide readers with honest, objective information based on our own experiences. We never have and never will accept payment in exchange for a positive review. Many of the products that we review are provided to us for free by a manufacturer or retailer. In some cases, we also have advertising or affiliate relationships with manufacturers and retailers of products and services we review. For additional information please visit our additional disclosure policies.