Fluke T+PRO Electrical Tester
Fluke T+PRO Electrical Tester Review
Just about every tradesperson needs an electrical tester in their arsenal. As an electrician, I want a good one, since I'm constantly using it. Carpenters, plumbers and others require just a simple tester for occasional use. Regardless of the demand for daily or occasional usage, we can all benefits from having a durable, easy to use and reliable electrical tester.
The Fluke T+PRO Electrical Tester is a well-designed tool for measuring voltage and continuity that provides for the vast majority of needs on any jobsite. Having equipment that imparts confidence in feel and performance is always welcome, regardless of whether it's grabbed for a quick check of something, or it's put into constant use.
First impression was that the Fluke T+PRO Electrical Tester felt comfortable in the hand and has a feeling of high quality.

Fluke T+PRO Functions
The T+PRO gives confirmation of AC or DC voltage in three ways: sound, light and vibration. When you've got power – the message is clear! LEDs light up, an alarm sounds and a vibratory buzzer signals. In addition, the LCD backlit screen digitally displays the voltage reading. The illuminated display is a must when working in conditions with no or low light.
Auto switching between AC/DC power is performed by the tester. No need for making a manual selection.
Continuity testing is performed automatically as well. If voltage is not present, continuity check is active. A "beep" tone sounds for continuity along with a resistance reading in ohms. Again, displayed on the backlit LCD screen.

Fluke T+PRO Features
Super handy is the small LED light on the front nose of the tester. This light is perfect for illuminating the work area to be tested. In a pinch I've even used this light to locate dropped tools or help me walk through a dark basement.
The test leads are sturdy and made with good quality flexible material. When they get a little worn down, they can be easily replaced.
There are two slots formed in the plastic case on the backside of the tester for storing the leads when not in use. There is smartly placed test lead slot located forward of the tester that is very useful. Those people equipped with only two hands can easily probe with tester and lead in one hand and the second lead in the other.
You never need to turn the unit on or off, the unit does both automatically. There is a indicator for the two AA batteries. And, if for some reason, you find yourself without battery power, the tester will still operate in testing for the presence of voltage.
A GFCI trip function is included on the tester. A display reading hold function is available and rotary field indication is also included. It is CAT IV 600 volt, CAT III 1000 volt rated for safety and user protection and is compliant with NFPA 70e.

Overall Impression
First and lasting impressions are very good with the T+PRO. From the feel of the tester's shaping to the high quality materials from which it is made, it is satisfying from the first handling. After using this device for just a short while it often becomes the go to tester for many a tradesperson.
The reliability of this Fluke product and the incredible ease of usage make this electrical tester a hands down winner in my game. It is likely that your experience would be the similar. Pros and homeowners will find this tester well worth the moderate expense for a good quality product.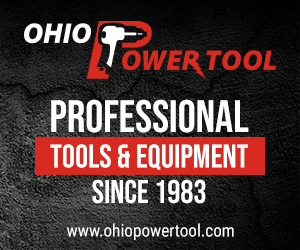 About the author
Disclosure
Product reviews on this site contain our opinion of a product or service. We will always strive for objectivity and transparency in our reviews. Our goal is to provide readers with honest, objective information based on our own experiences. We never have and never will accept payment in exchange for a positive review. Many of the products that we review are provided to us for free by a manufacturer or retailer. In some cases, we also have advertising or affiliate relationships with manufacturers and retailers of products and services we review. For additional information please visit our additional disclosure policies.